Hyundai Motor India Ltd has initiated a service campaign to voluntarily recall and replace the "Stop Lamp Switch" of Santa Fe (Model Year 2011) due to potential malfunction, at no cost to customer.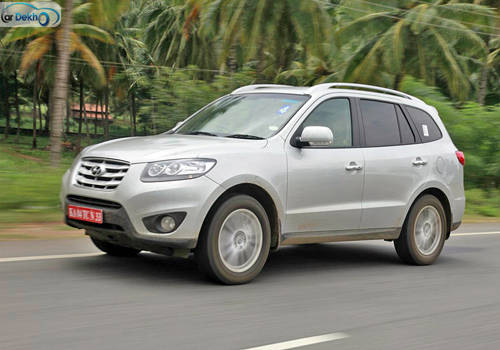 Hyundai Motor India will voluntarily recall 2437 number of Santa Fe Vehicles of the 2011 model year in India for the manufacturing period 26 June 2011 – 26 September 2013. Owners of the involved vehicles will be notified in a phased manner to bring in their vehicles for replacing the part.
As a responsible manufacturer, Hyundai motor India continues to safeguard the safety of its customers and encourage owners of all affected Santa Fe vehicles to take them to authorized Hyundai Dealers. Hyundai Motor India will deliver best service and attention to its customers with its strong service and support network across the country. The recall is for the previous generation Santa Fe. The Korean manufacturer could have been careless, as that generation has been discontinued, but this shows the dedication of the company towards India. Today, Hyundai Motor India is the largest car exporter in our country, followed by Nissan.
Recently, the company had launched the new generation Santa Fe, which came sculpted with the new Fluidic Design. Majority of the markets have appreciated the design on this SUV as it has a meld of aggression and trendiness on it. Hyundai has been going strong on its current portfolio in India, and possibly the only mass car maker that is doing well, even in the D segment too. The Eon, i10, Grand i10, i20, Verna and even the Elantra are strong competitors or market leaders. The Santa Fe is another segment that Hyundai will be looking to dominate as this new third-generation has done well in the US and UK market. Hyundai has plonked the Santa Fe with the same 2.2-litre diesel engine that already powered the previous generation Santa Fe. This four-cylinder diesel engine produces 194bhp of power and for the automatic transmission, it produces a torque of 436Nm and for the manual it reduces to 420Nm. Despite being a diesel, the NVH levels are extremely low. The turbo lag isn't prominent in automatics, however one will notice it in the manual mode. The engine gets noisy as it inches closer to the redline.
Source : CarDekho