Hyundai Motor India Ltd has launched a global CSR campaign- Happy Move in India. The main motive of this campaign by Hyundai in collaboration with Archaeological Survey of India (ASI) will be to increase awareness about Indian heritage monuments.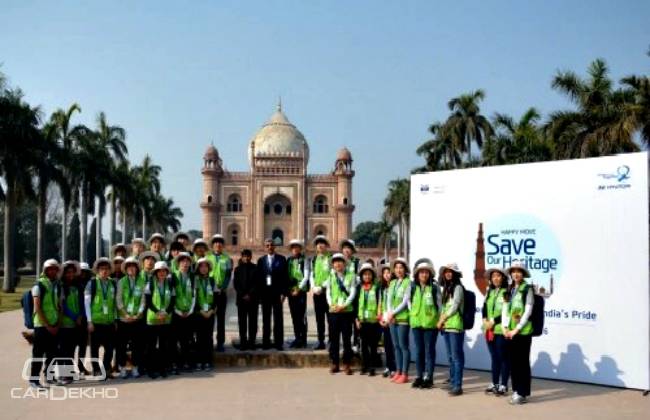 This initiative is based on four main pillars -"Safe Move, Happy Move, Green Move and Easy Move", out of which Happy Move is an integral part of Hyundai's efforts to create a safe and happy world.
100 youth volunteers are taking part in this initiative (80 from Korea,20 from India) and during the course of this event, Hyundai will conduct awareness drive for 10 days (January 11 to January 21) in and around the heritage sites of Safdarjung Tomb, Firozshah Kotla, Qutub Minar and Old Fort.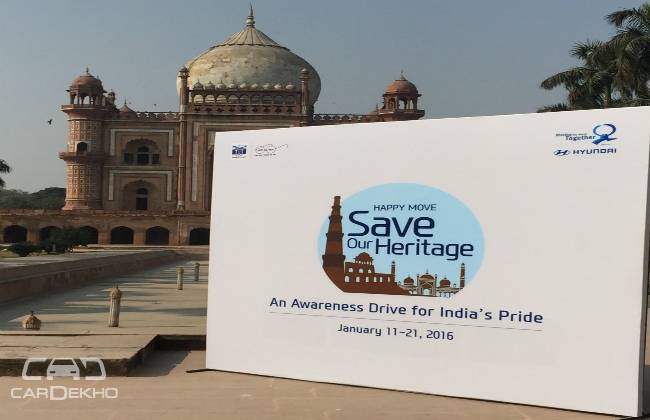 Mr Y.K Koo, Managing Director, Hyundai Motor India Ltd. said, "Hyundai is a responsible car manufacturer and India's most loved and trusted car brand, it is our responsibility to appraise the importance of heritage in our lives. We believe art is a common asset and a universal language that can influence and inspire people of all ages and backgrounds. Happy Move is our global programme and is an effort to create a sustainable environment with the purpose of delivering inspiration and unique experiences to all the areas of the world. We have associated with the Archaeological Survey of India (ASI) for creating awareness for the Indian Heritage Monuments."
An official speaking on behalf of Archaeological Survey of India official said, "Happy Move initiative is a welcome step from Hyundai Motor India Ltd., towards preserving the heritage monuments. There is an immediate need to create awareness among people and sensitise them to understand the value of heritage in our lives."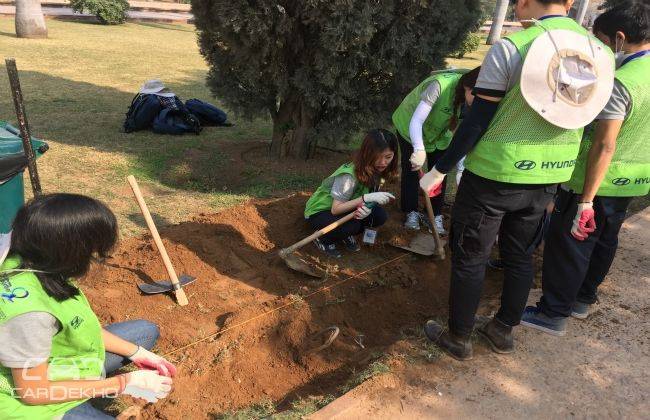 To reach out to a younger audience, volunteers will also conduct school contact programme at Sarvodaya schools in Chanakya Puri, Daryaganj, Mehrauli and INA colony, which will involve school premises cleaning, school wall designing, maintenance of gardens and design competitions for a positive and encouraging study environment.
Also Read: Hyundai Tucson to be revealed at Auto Expo 2016
Source : CarDekho