Will Let You Start-Stop, Lock-Unlock, Locate - Car Remotely Along With Live Stats Using Smartwatch App!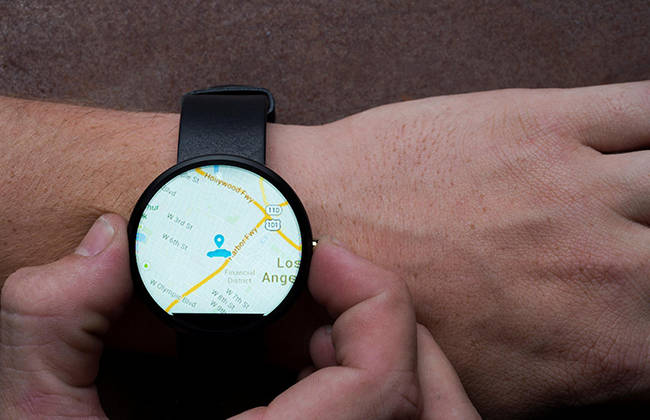 Hyundai introduces Blue Link smartwatch App with voice recognition compatible with smartwatches running Google's Android based OS. The Korean automaker will debut the App at the 2015 CES (Consumer Electronics Show) and Pepcom's Digital Experience. The 2015 CES will begin on January 6 in Las Vegas. The app is expected to be available on the Play Store in the first quarter of 2015.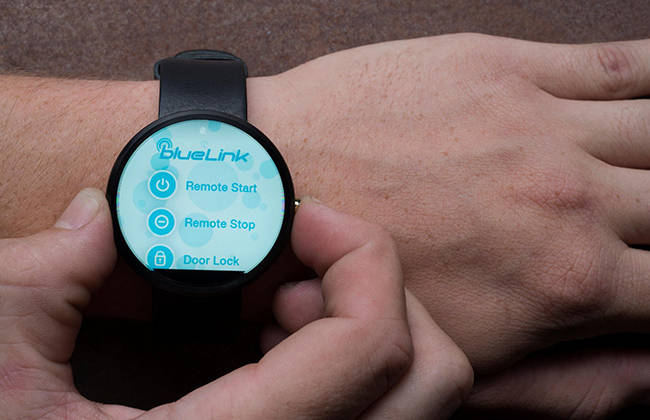 Samsung, Motorola, Sony and LG smartwatches users can download the Hyundai's Blue Link app from Google Play for free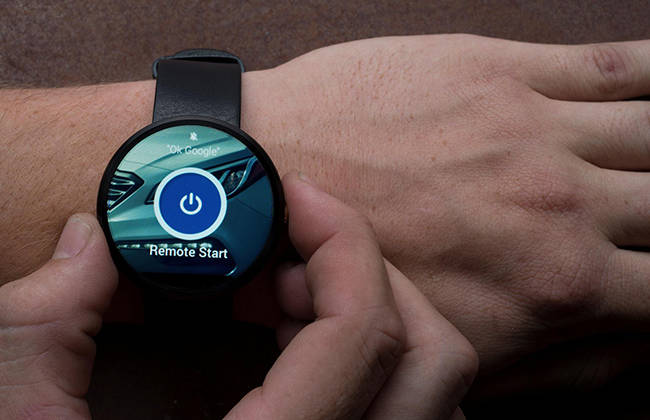 The App will let you remotely - start & stop the vehicle, lock & unlock and also lets you find your Hyundai car in a crowded mall parking! Moreover, one can also remotely flash lights, get live vehicle stats & honk horn and can call Hyundai's roadside assistance in case of any emergency. Once the App is available on Google Play Store, users Hyundai vehicle equipped with Blue Link infotainment system can use the app on their smartwatches.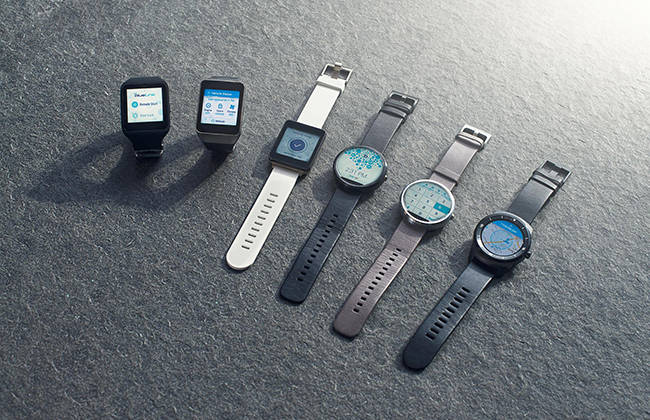 "Connecting to your car through a smartwatch and voice recognition was previously something seen only in science fiction movies" - Barry Ratzlaff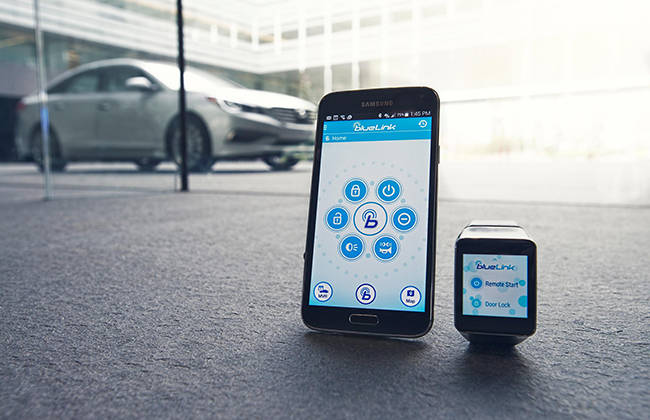 Barry Ratzlaff, Executive Director, Customer Connect and Service Business Development, Hyundai Motor America, said, "This new app expands Hyundai's exploration into how wearable technology and Blue Link fit into a customer's lifestyle"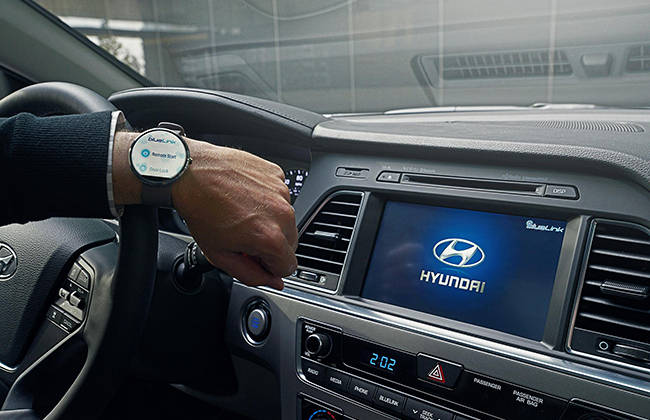 Last year, we came across plenty of smartwatches, the most beautiful was the Motorola's debutante - Moto 360. And the premium seller - Apple also debuted its smartwatch - iWatch. While the existing players - Samsung, LG, Sony updated their lineups.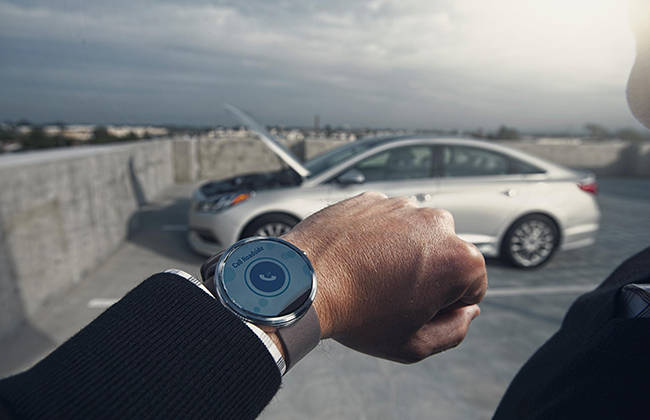 2014 saw rise of popularity and launches of uber cools smartwatches - Moto 360, Samsung Gear-2/Fit, Apple, Apple iWatch
Source : CarDekho