Hyundai India has registered a growth of 7.98% in sales for the month of December. The South Korean carmaker had sold 59,391 units in December 2014 and this time, the sales figure rose to 64,135 units. While the overall growth in this month was impressive, growth in the domestic market was, even more, spectacular as the automaker was able to sell 41,861 units last month as compared to 32,504 units in December 2014. This increase in number accounted for 28.78% growth.
The response in the international market was, however, not so encouraging as the carmaker observed a decline in sales for December. The number of units exported was reduced to 22,274 units from 26,887 in December last year. The decrease can be partially attributed to the fact that the magnificent response invoked by the Creta in the Indian market led the company to focus more on domestic market rather than the international.
Speaking on the occasion, Hyundai India's senior Vice-President (Sales and Marketing), Rakesh Srivastava, said that the surge in December was driven by "strong performance of Grand i10, Elite i20 and Creta."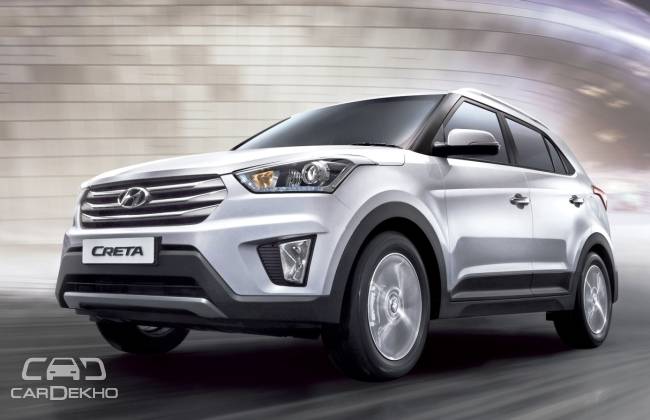 The hike in sales comes at a time when Hyundai recently reported record bookings for the year 2015. The South Korean automaker sold 4.76 lac units outdoing the annual target of 4.65 lac units. The announcement in early December by the carmaker that the prices of its model will be hiked from January also increased the figures as those who did not want to spend extra cash bought cars in 2015. It seems like the automaker will be happy with the encouraging response in the domestic market, more at a time when the global response has not been so motivating.
Also Read: Hyundai Creta Crosses 90,000 Bookings, Still Going Strong
Source : CarDekho