The second generation Hyundai i10 (aka Grand i10) won the 2014 Scottish Car of the Year and it also won Best Small Car in its segment at the annual Scottish Car of the Year Awards. Hyundai is rolling high with the second-gen i10 worldwide and even it is the 2014 Indian Car of The Year (ICOTY)!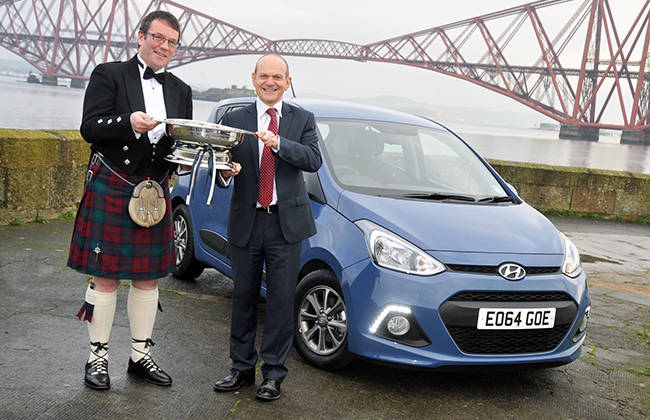 Delighted on i10 getting multiple awards, Tony Whitehorn, President & CEO, Hyundai Motor UK,stated, "i10 has gone from strength to strength in 2014, impressing previous generation owners whilst simultaneously attracting new customers in the 11 months it has been on sale. I would like to thank the Scottish Group of Motoring Writers for recognising i10 as overall Scottish Car of the Year – it is a privilege to accept this award for the first time in the history of Hyundai Motor UK. It's a testament to the brand's progress in the last five years and a huge boost at the end of a remarkable year."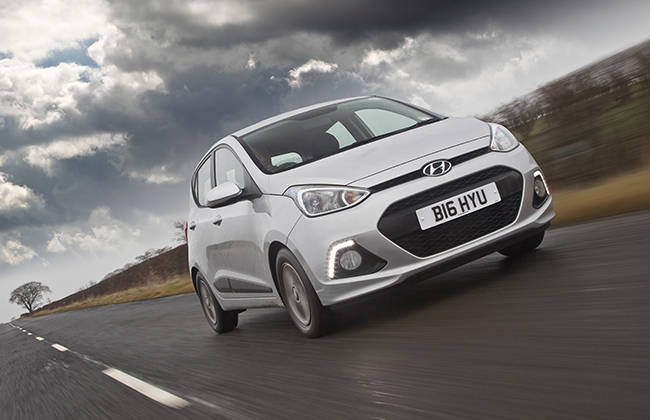 The i10 in UK is similarly loaded like its Indian counterpart, except for the standard safety features there - airbags, ABS, Brake Assist, ESP, VSM (Vehicle Stability Management), amongst others. Speaking of the engines, i10 in UK is offered with a 1.0-liter and 1.2-liter petrol engines similar to the ones offered in our country in EON and Grand i10, respectively. And like India, transmissions available are 5-speed manual and 4-speed auto. Hyundai has sold more than 22,000 i10s since it went on to sale earlier in January, 2014.
Alisdair Suttie, President, Association of Scottish Motoring Writers, commented, "The fact that Hyundai i10 not only won its category but also the overall Scottish Car of the Year accolade – ahead of many significantly more expensive newcomers – is a true testament to this car's strengths. Hyundai i10 is perfectly placed to appeal to a Scottish audience, particularly for private buyers parting with their own cash, showing that drivers no longer need to make sacrifices when downsizing."
Source : CarDekho