Japanese carmaker Honda has unveiled a new fuel-cell vehicle concept- the 'FCV,' which is an evolution of last year revealed FCEV concept. The vehicle is a successor to the company's first Hydrogen fuel-cell powered offering- the FCX Clarity, and will go on sale in Japan in March 2016, followed by the U.S. and Europe.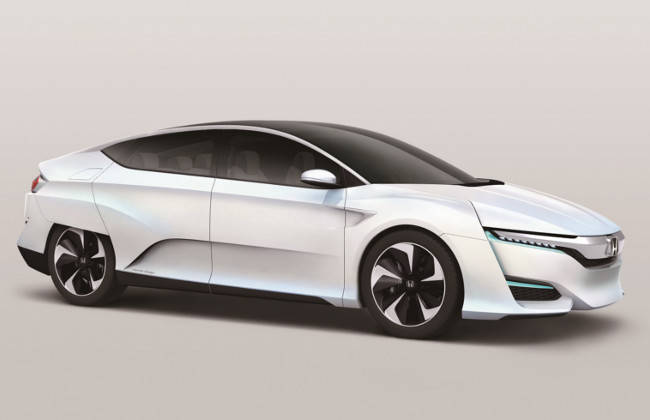 Unlike its predecessor, the FCV features a new powertrain that fits entirely within the engine compartment, resulting into increased passenger and luggage space. It is powered by an electric motor with over 134 bhp, sucking energy from a newly developed fuel-cell stack with a power density that has gone up by 60 percent to 3.1 kW/L, while also being 33 percent compact in size. Equipped with a 70 MPa high-pressure hydrogen storage tank, which can be re-filled in just 3 minutes, the vehicle comes with a cruising range of more than 700 kilometers.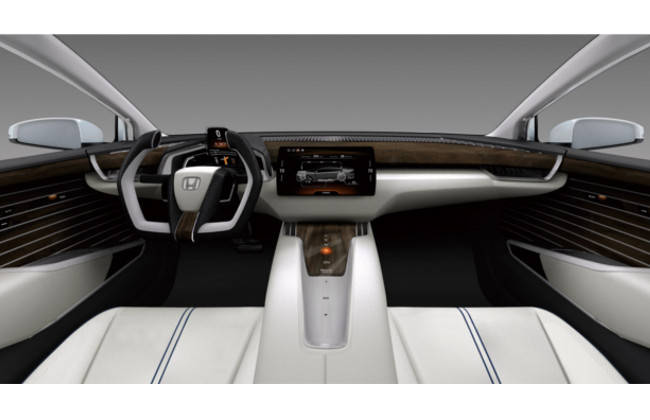 Toyota also used the 'FCV' moniker for its fuel cell vehicle, though now the carmaker has officially named its hydrogen-powered car as 'Mirai', which will make its debut next year. Both Japanese manufacturers see hydrogen as a high-potential, next-generation energy carrier, due to the fact that it can be generated from various energy sources and is easily transportable and storable.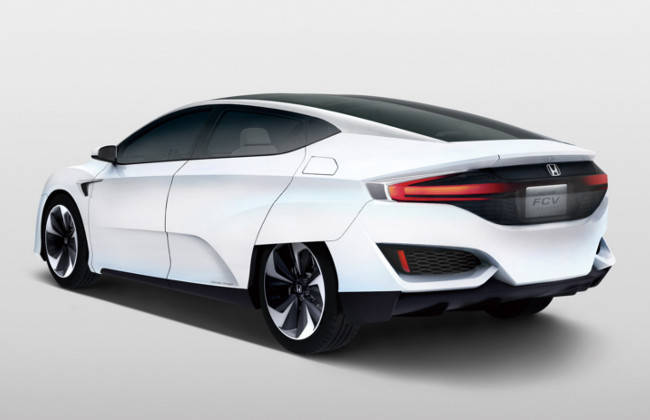 In addition to revealing the FCV concept, Honda also presented a concept external power feeding device that enables AC power output from the FCV with maximum output of 12 bhp. This allows the FCV to function as a small-sized mobile power plant that generates electricity for various uses whenever required.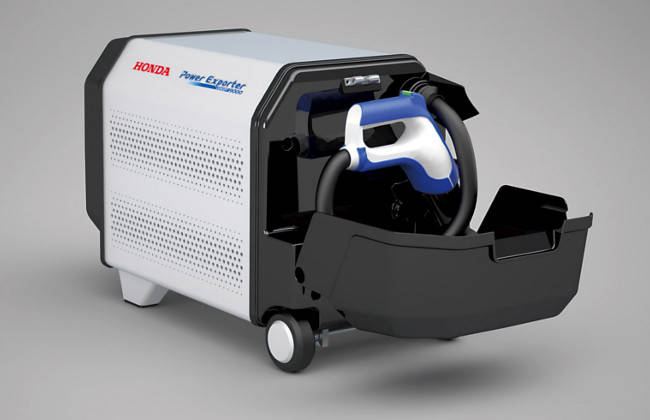 Source : CarDekho