More unveilings before the Paris Motor Show, as the Japanese manufacturer Honda revealed the new Civic Type R Concept II right ahead of its public debut at the event. According to the manufacturer, the car will "deliver unmatched performance compared to any previous Type R car" including the "Integra, Accord and even the NSX." The concept model which will go into the production model carries a four pot, 2.0-litre turbocharged engine which churns a max power of 276 bhp (280 PS).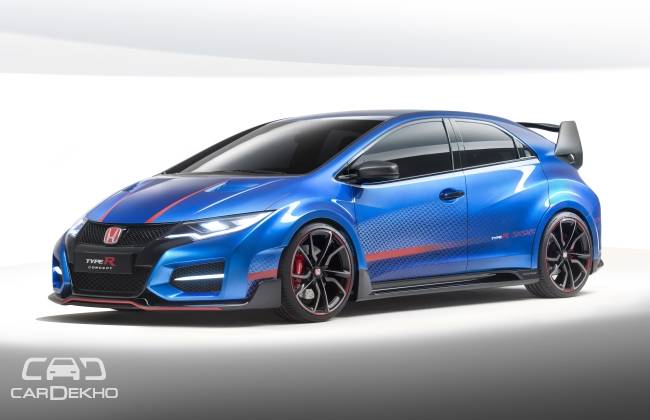 Inside the cabin, the Honda Civic Type R Concept II embraces new sportier steering wheel with mounted '+R' button strengthening the engine and steering response along with the four-point Adaptive Damper System. While more details are still under the wraps, Type R also gets a "steer axis" system which has two additional "kingpins" in the front suspension.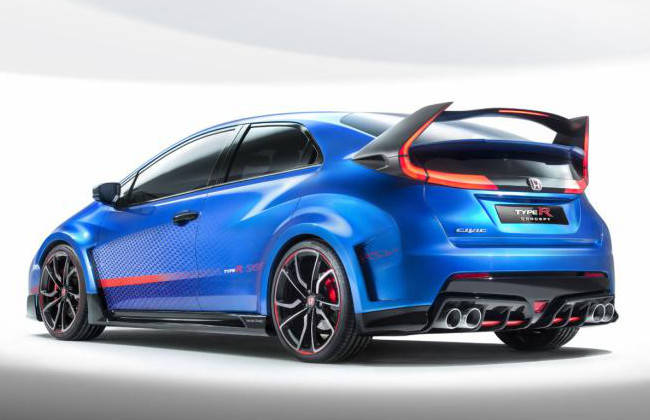 According to the manufacturer, the new "steer axis" system minimizes torque steer and allow the "driver to fully exploit the car's exceptional drivability." Honda Civic Type R will be first made available for the European markets and thus, the model will be manufactured in United Kingdom.
Suehiro Hasshi, Large Project Leader for the Civic Type R said, "In default standard mode, the Civic Type R is exceptionally agile, an everyday sports car with an enjoyable and fluid acceleration." He added, "The '+R' button brings out a more dynamic and athletic car for the driver, to set pulses racing. The difference in character is immense. The '+R' mode is extreme; the car is ideal for track use and will be appreciated by the genuine sports-driving enthusiast."
Stay tuned for more updates as we'll cover the Paris Motor Show soon.
Source : CarDekho