The Honda V6 engined, McLaren's current MP4-29H Formula One car was put through its paces for the first time last weekend. The premier test run took place during a filming day at the Silverstone circuit in the UK. under restricted conditions. This test comes as a major step in the development of McLaren's 2015 F1 car, particularly in the area of packaging and integration.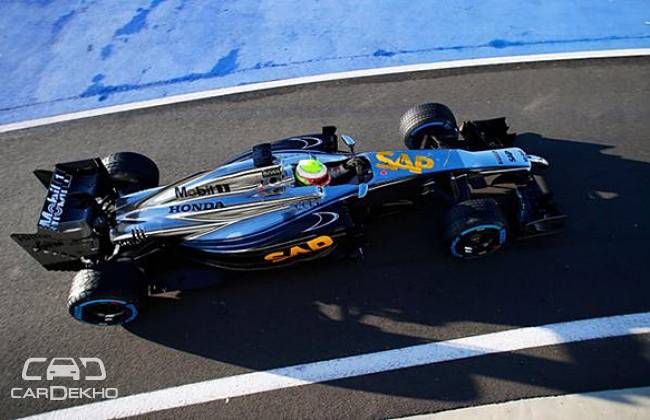 As it was just for 'filming' purpose, the testing happened behind closed doors and under strict F1 regulations, with the promotional Pirelli tyres. The run was limited to just 100 kilometres, but that should be enough to get an indication of any early teething problems with the new engine. However, the unrestricted testing of the new power unit by Honda, under the McLaren flesh will start after next weekend's season finale in Abu Dhabi.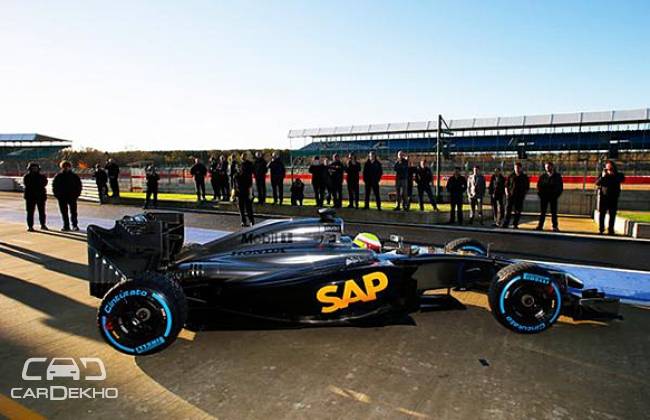 It was last year, when the Japanese automaker confirmed its intention to return to Formula One as an engine supplier. And as a follow-up to that, the company revealed its new turbocharged 1.6-litre V-6 mill paired last month. The unit comes paired with two electric motor-generators, the first motor provides a boost of power to the wheels, while the other helps in spooling-up the turbo, and in combined, churns out around 750 horsepower. This new power unit will be used exclusively by McLaren in the coming 2015 season.
Though there are no final words on the identity of their 2015 driver line-up, but it is expected that Fernando Alonso will return as a partner to either Kevin Magnussen or Jenson Button.
Source : CarDekho