According to a fresh report from Livemint, Honda Cars India ltd. is planning to build a new manufacturing facility at Vithalapur in Gujarat. With an investment of INR 4,000 crore, the facility will be have a capacity to manufacture about 100,000-125,000 cars annually.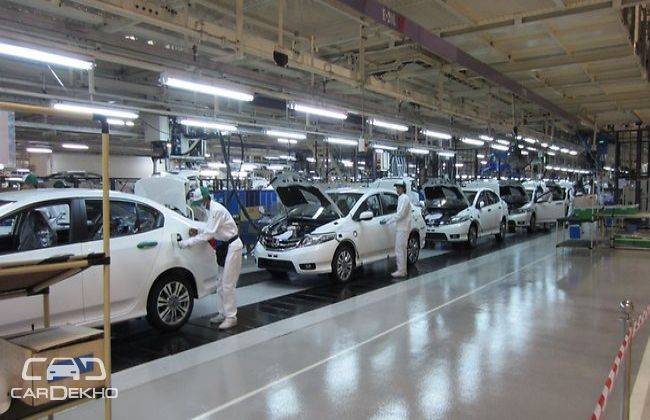 The manufacturer is in talks with the state government to buy 150 hectares of area in Vithalapur, Manpur for setting up its third manufacturing plant. Along this new facility, the company also plans to build a new component manufacturing plant in the state. After building this plant, Honda will become the second-largest Japanese manufacturer in the country. At the same time, it will be the second Jap firm that is under works to build a factory in the Vithalapur, Gujarat after Suzuki Motor Co.
"Honda will have made half-a-million cars in India by the beginning of next year, the second largest figure after Maruti Suzuki's, said Amit Kaushik, principal analyst at IHS Automotive, sales forecasting and market research. "We see Honda India as a very strong and stable contender in the future," said Kaushik.
Honda's first plant lies in Greater Noida and in February, Honda inaugurated its second plant at Tapukara in Rajasthan, which manufactures Amaze compact sedan and the Mobilio MPV. With both plants functioning well, the company has a total installed production capacity of 240,000 units per year. Even the two-wheeler arm of the manufacturer- Honda Motorcycle and Scooter India Pvt. Ltd, has acquired about 100 hectares of area in Vithalapur for a new factory. The plant will be functional from 2016 and will be build with an investment of 1,100 crore.
Gujarat is turning out to be a favourite place for the carmaker in the country. American car maker Ford Motors has built a new plant in Sanand, a place nearby Ahmedabad, Tata is already present there with the Nano pant, and now Maruti Suzuki and Honda are coming on the board too.
Indian automobile industry isn't going through the best of its phase, thanks to sluggish economy coupled with high cost of ownership. Despite of all this, HCIL has managed well to increase its sales with the launch of its new models- Amaze and the new City sedans. The company sold, 1.35 lakh units in 2013-14 as against the 3,483 units last year.
Source : CarDekho