With the inauguration of 'Metro Honda' in Secunderabad, Honda Cars India Ltd. (HCIL) today touched the 200th dealership milestone in the country. The dealership was inaugurated by Mr. Hironori Kanayama, President and CEO, Honda Cars India.
Metro Honda is located at Bowenpally, RR District, Secunderabad and boasts a built-up area of 58,000 Sqft. The dealership provides a comprehensive 3-S range of company's services to its customers – sales, service and spare parts. The dealership also offers facilities like Auto Terrace – Honda's one-stop facility for Exchange &Pre-Owned Car Purchase and Honda Assure for all motor insurance requirements.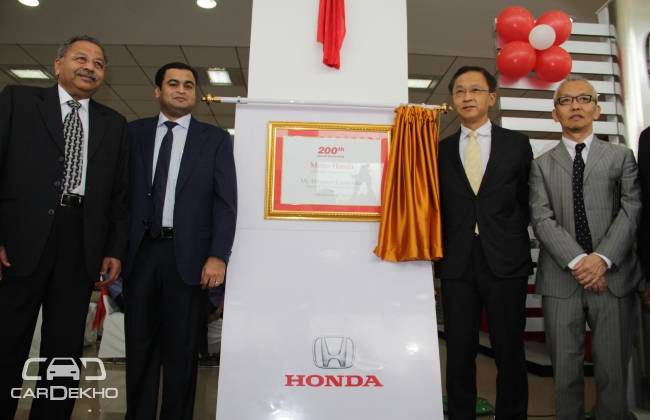 Speaking at the occasion, Mr Hironori Kanayama, President and CEO, Honda Cars India said "We are delighted to reach the milestone of 200 dealers in India. Network expansion is a critical part of our larger business goal of achieving sales of 300,000 units per annum by March 2017. As we expand our business in the Indian market, we have to move closer to our customers to be able to provide them with best customer services at nationwide level."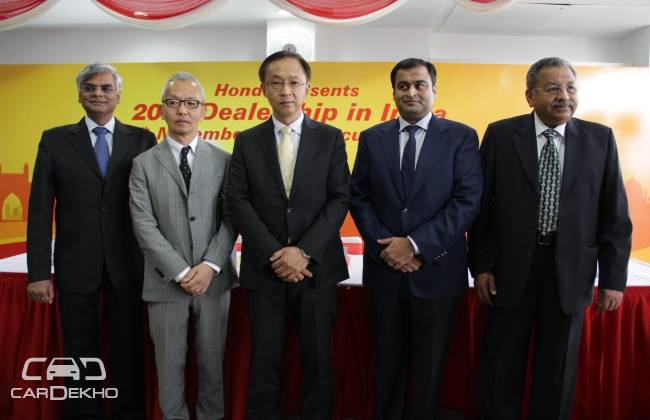 HCIL now has network presence of 200 facilities in 130 cities in the country. And aims at expanding its dealership network by 35 percent during FY 2014-15, which is 230 outlets in 150 cities by March 2015. The company also holds plans to add another 100 new dealerships by March 2016.
MrNihar K Mody, Managing Director of Metro Honda said "We are extremely happy to partner with Honda Cars India for opening our dealership and it's indeed a proud moment to be the 200th Honda dealership in India. I am thankful to Honda Cars India for the support and confidence they have shown in our business. Our showroom boasts of best-in-class infrastructure and we are looking forward to provide world class service experience to our customers."
Source : CarDekho