Since the launch in 2005, Mercedes-Benz has delivered over 1 million B-Class to its customers globally. The sports tourer has done especially well in the German market and is the market leader in the compact MPV sector. Around 30 percent of B-Class customers previously drove a different brand of vehicle. Germany is the biggest market for the B-Class, followed by China.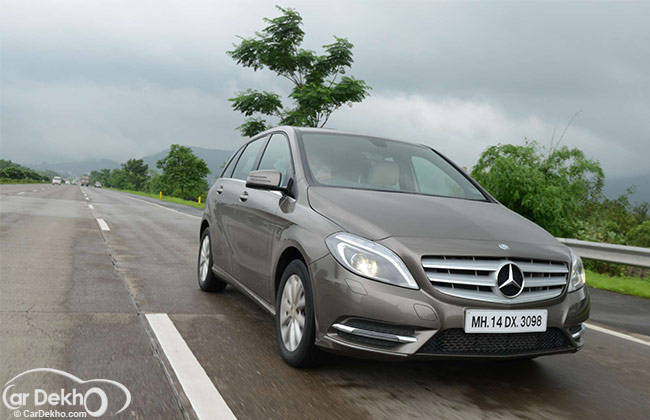 "The B-Class is the perfect combination of sporty design, impressive driving dynamics and incomparable driving comfort," says Ola Källenius, Member of the Divisional Board Mercedes-Benz Cars responsible for Marketing & Sales. "That's what makes it so popular with our customers. What has been particularly noticeable with the current model is that we are reaching the most diverse customer groups, from families with children to active seniors."
In India, the B-Class is being offered in both petrol and diesel guise. The petrol model is powered by a 1.6-litre engine that develops 120bhp and 200Nm of torque, while the other gets the 2.2-litre oil burner producing 107bhp and 230Nm of peak torque.
2014 sees the launch of two new alternative drive technologies for the B-Class. Available in Europe from February, the B 200 Natural Gas Drive is powered by natural gas and is especially efficient and cost-effective to run.
Source : CarDekho - Over 1 million Mercedes B-Class delivered to customers