Are you a politician or a business magnate or an underworld don whose life is threatened on a daily basis? Then, an armoured car is a better way to travel. BMW has launched a car that may suit your needs with the most stringent safety requirements. Certified to the international standard guideline BRV 2009, the BMW 760Li High Security meets the highest requirements of ballistic protection. Along with the optimum safety features, the BMW 760Li High Security also with combines luxury, comfort technology and equipment to the maximum level.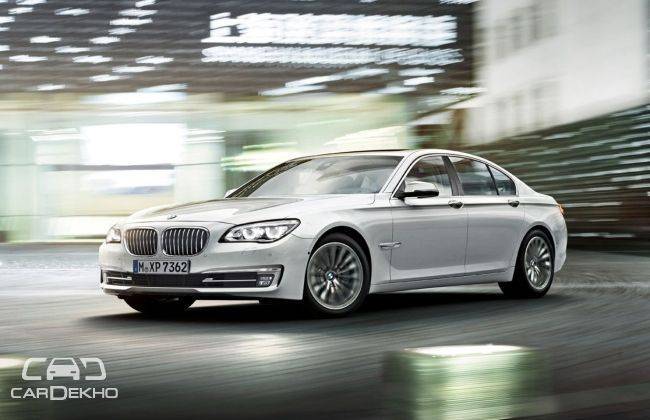 Mr. Philipp von Sahr, President, BMW Group India said, "For seven decades, the flagship from BMW has stunned the world through highest level of style and contemporary luxury with maximum driving dynamics. It represents the best we have to offer. The BMW 7 Series makes a compelling individual statement convincing you not only with its high-quality, exclusive character, but also with its functionality. The BMW 760Li High Security provides optimum safety in the individual mobility segment in combination with unparalleled comfort of travel, superior drive technology and an abundance of innovative equipment features to guarantee confident motoring at all times."
Based on BMW's experience of more than thirty years in security vehicle engineering, the BMW 760Li High Security was developed and the safety components integrated in the vehicle production process at BMW's Dingolfing plant. With an increase in weight due to the armour plating of the car, specific chassis components are perfectly adapted to balance it. Reinforced suspension, dampers and suspension strut top mountings are part of 760Li High Security's components package, ensuring a finely-tuned vehicle performance characteristics that cannot be achieved by retrofitted armour plating.
BMW also provides exclusive consultancy and personalized sales and service support all across the country to ensure the confidentiality of this elite clientele. The BMW High-Security sedans are serviced by certified special garages only and the access to the vehicles is restricted to very few selected and specially trained personnel. BMW also offers special driver training programs for security vehicles as part of the special customer service.
The BMW 760Li High Security is powered by a 6-litre V12 engine putting out a maximum output of 544 hp at 5250 rpm and a peak torque of 750 Nm at 1500-5000 rpm. Mated to an eight speed automatic gearbox, the 760Li High Security can accelerate from 0 to 100 kmph in just 6.2 seconds on to an electronically limited top speed of 210 kmph.
Source : CarDekho