Brings Ex-PricewaterhouseCoopers Associate Director in its leadership team
GirnarSoft, the parent company of India's leading online automobile marketplace CarDekho.com, has bolstered its leadership team with the appointment of Shobhit Mathur as Director – Strategy. Shobhit, former associate director, PWC will now lead strategic initiatives across verticals and incubate new businesses in his role at GirnarSoft.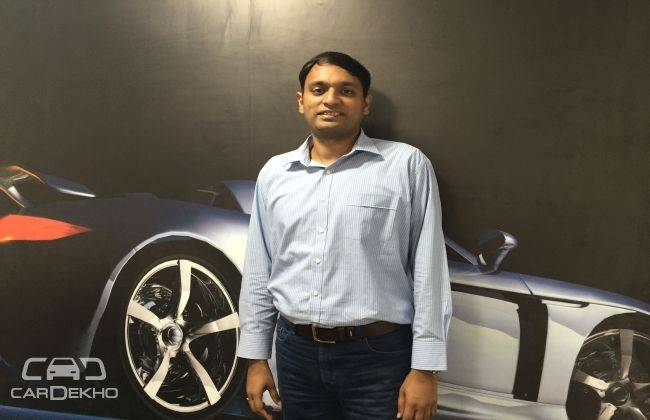 Shobhit Mathur is the latest high profile name to be associated with GirnarSoft. The company has also seen respected industry names such as Deepali Gulati and Amit Agarwal from OLX, Ravi Gupta and Anirudh Singh from Snapdeal join its team as a part of a massive talent acquisition spree.
Speaking on the appointment, Amit Jain, CEO and co-founder, GirnarSoft, commented, "Shobhit has an extensive, in-depth expertise across the various business advisory verticals owing to his previous industry association. Bringing him onboard GirnarSoft at this particular juncture of our business journey is in line with our long-term growth strategy. We are confident that Shobhit's contribution and business expertise would be vital in driving the company towards the next level of our evolution."
Shobhit added, "GirnarSoft is firmly entrenching itself as an incubator and contributor to the vibrant entrepreneurial landscape owing to its superior tech platform and thought leadership. Joining the company gives me a chance to be involved first-hand in the dynamic Indian market and contribute towards the development of a holistic entrepreneurship-driven business ecosystem."
Shobhit holds a Bachelor of Technology (Civil Engineering) from Indian Institute of Technology, Delhi, and an MBA from the University of Melbourne – Melbourne Business School. Prior to his appointment at GirnarSoft, Shobhit was associated with PwC as its Associate Director – Capital Projects & Infrastructure.
He has also served as a Senior Management Consultant at Ernst and Young, and has worked in various capacities as a civil engineer with Hyder Consulting, Sinclair Knight Merz, SMEC Australia Ltd and the Indian Railways.
Having previously been associated with two of the global 'Big Four' in PricewaterhouseCoopers and Ernst & Young, Shobhit's portfolio of business advisory skills honed through business education includes project and programme management, governance structures and framework, interface management, benefits management, project portfolio optimisation, data analytics for business intelligence, business analysis as well as quality assurance.
Source : CarDekho