General Motors has become the first ever automaker to have produced 500 Million vehicles. Founded in 1908 and reborn in 2009, company's global presence dates to the early 20th Century when Sun Yat-sen, the first president of China, and Pu Yi, the last emperor, took their first automobile ride in a 1912 Buick.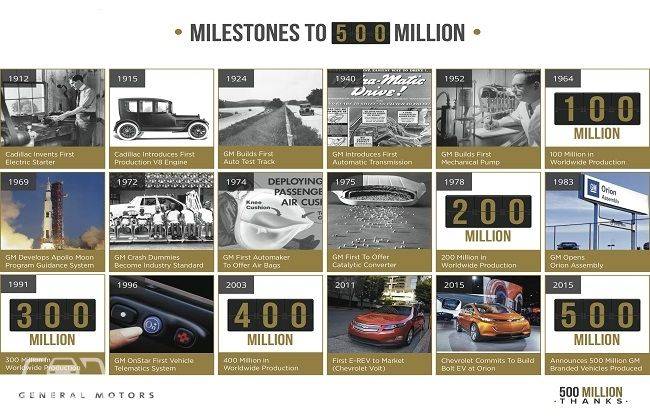 "This celebration isn't about GM's manufacturing prowess. It is really about our customers and the positive experiences they've had with Chevrolet and other GM-branded vehicles around the world," said Stefan Jacoby, GM Executive Vice President and President of GM International. "While we are proud to have built 500 million vehicles, we know we will only earn the right to build 500 million more by putting our customers at the center of everything we do."
At the event celebrating the milestone, GM CEO Mary Barra spoke of how the company's vehicles have played vital roles in the lives of its customers, right from daily commutes to family vacations, and in milestones such as weddings and graduations and how GM looks to build on the achievement.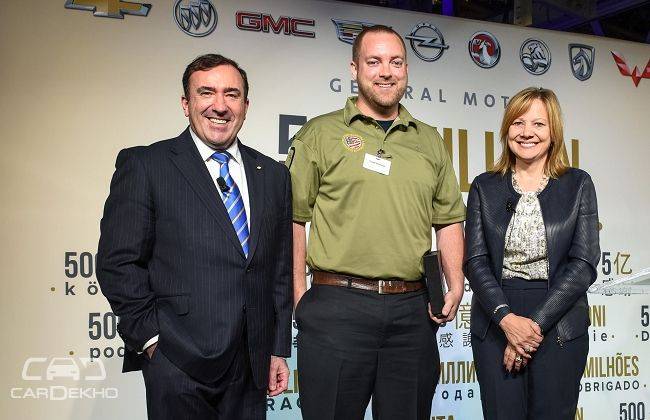 "During 2015, we expect to sell more than 1,000 new vehicles per hour, 24 hours per day," said Barra. "This adds up to nearly 10 million vehicles, the most in our history. I look at this extraordinary volume as 10 million opportunities to prove what kind of company we are and to say thank you."
Source : General Motors celebrates 500 Million vehicles milestone