Gautam Hari Singhania, Chairman and Managing Director, Raymond Limited and Founder Chairman, Super Car Club, became the first Indian to get podium finish at the 2015 Ferrari Challenge Europe Championship and he managed to get two of it. He finished 3rd in his category, Coppa Shell in both Race 1 and Race 2, having qualified 4th and 3rd respectively before. The Ferrari Challenge Europe Championship 2015 started this month and is also endorsed by the Federation of Motor Sports Clubs of India (FMSCI).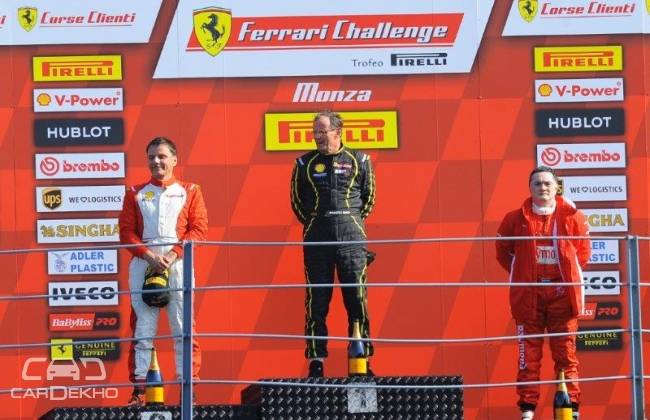 Commenting on his historic win, Gautam Hari Singhania said "It is a proud moment for me to secure a double podium finish at the first race of this prestigious Ferrari event. It has been a dream weekend for me as this was a big challenge and had set my sights on the Championship and World Finals 2015."
Gautam Hari Singhania raced with the renowned Swiss Team named Kessel Racing that has registered numerous wins and an exhaustive experience under its belt. Former F1 driver and current GT driver Andrea Motermini is his coach for the entire season.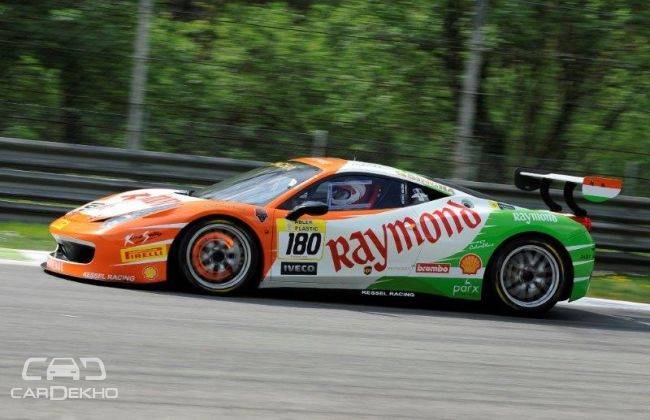 The entire season comprises a total of 15 races with two races a weekend, spread over six weekends mainly at Monza (ITALY), Imola (ITALY), Mugello (ITALY), Le Castellet (FRANCE), Valencia (SPAIN) and Budapest (HUNGARY). The world finals consist of three races in December 2015, where one race is together with the other two regions of Asia and North America.
Source : Gautam Singhania gets double podium finish at 2015 Ferrari Challenge Europe Championship