Mercedes has revealed that a foreign substance in the car's steering column was the reason that lead to Nico Rosberg's retirement from the Singapore Grand Prix last weekend and there is no foul play anywhere. Analysis after the race revealed that a residue of a material used in pre-race servicing caused a short circuit in the steering column, causing problems with the clutch and changing engine settings.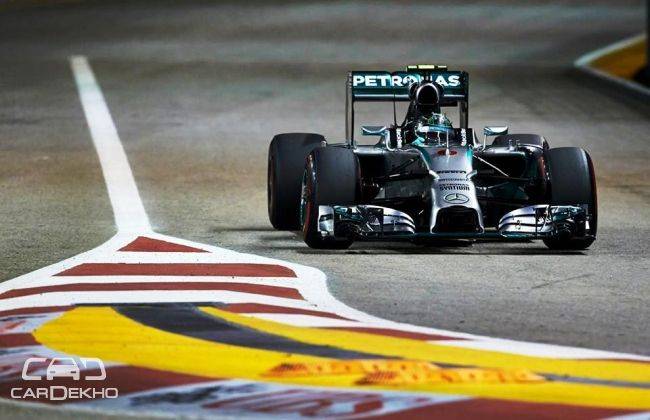 In the statement released by Mercedes, it says "Fresh parts will be used at the forthcoming races. The team has been working intensively on reliability and quality processes during 2013 and 2014 in order to improve our performance in this area and these efforts will continue at the same intensive level over the coming months."
The contamination resulted in Rosberg failing to get a start and again failing to move in the first pit stop, after which he retired from the race. Rosberg's retirement changed his team mate Lewis Hamilton's 22-point deficit in the championship to a 3-point lead. With five more races remaining in this year's championship and a maximum of 150 points up for grabs, the tension has just become supernova.
Source : CarDekho