Proving again that safety is the word they go by, four Volvo cars have been awarded Top Safety Pick+ at the annual IIHS Top Safety Pick+ Awards. With the S60, V60, S80 and XC60 making the honours list, Volvo Cars became the only European brand with more than two models on the list. The criteria for the Tops Safety Pick+ award have grown tougher in recent months and increased demands were raised around the standard for front crash prevention. Cars making the Top Safety Pick+ grade must offer the ability to stop or slow down without driver intervention before hitting a target in IIHS tests at 12 mph, 25 mph or both to be the picks for the award.
"Volvo Cars' commitment to real-life safety and our Vision 2020, which states that no one will be killed or seriously injured in or by a new Volvo car, underlines our approach towards continuous improvement in this field. At Volvo Cars we focus on real-life safety - reflecting the many and varied causes and results of car accidents. It is of course a wonderful thing that we receive such honours and recognition for our advanced safety innovations from leading safety institutes," said Dr. Peter Mertens, Senior Vice President Research & Development at Volvo Cars.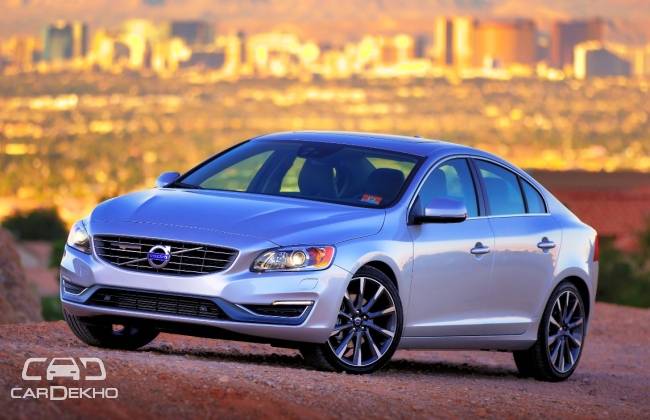 Volvo Car's front crash avoidance technology, City Safety, which is standard in all new Volvos, effectively helps to detect and brake automatically to mitigate or prevent a car to car rear end collision without driver intervention. Volvo's City Safety technology has been shown to reduce insurance claim frequency by 16%.
"Volvo Cars has received much recognition during its long history of safety driving the industry forward. A perfect example of this is the three-point safety belt, invented at Volvo in 1959 and now used globally by all car makers. With the sales start of the All-New XC90 in 2015 Volvo Cars will offer the world's most advanced crash avoidance technology as standard," said Thomas Broberg, Senior Safety Advisor at Volvo Cars.
Source : CarDekho