Ford has major plans to change the way the world moves and that includes connected cars with smart mobility solutions. We talk to Mr. David Huang, Senior Manager, Technology and Business Development, Connected Services, Ford Asia Pacific about Ford's plans to go the smarter way.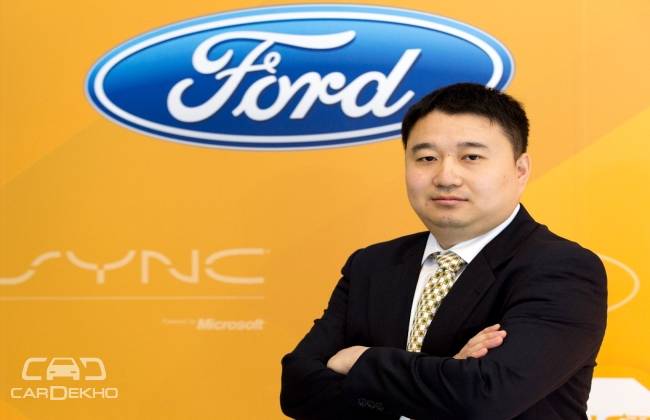 Ford's role in addressing challenges to personal mobility…
Ford's vision started with the increase in number of vehicles on the road. There are already one billion vehicles on the road and we believe the number to grow from two to four billion by 2050. Most of them are driven by developing countries like India and China, where more people are moving towards a better economy and want to own a car. But on the other side, all these vehicles are getting cramped into the same amount of land. As more vehicles get on the roads, the roads keep getting more congested and the environment more polluted. There has to be a smarter way of doing this. The purpose of people using cars is to go from one place to another in reasonable comfort. So, Ford's vision is to bring smart solutions to enable customer transport in a timely manner without everyone resorting to owning a car.
How is Ford planning to bring those solutions to reality?
We do realize Ford cannot do this alone but we believe we can play a big part in it. Based on that, we have near, mid and long term vision and plans for the realization of these solutions. In our short-term plan, we are going to continue to develop in-vehicle technologies that make the driving experience safer and reduce the effort that the driver needs. We already have technologies like automatic gearboxes, active parking, active cruise control for the same and we will continue to develop more such technologies.
The midterm plan is to enable more information and communication between the vehicles. To make vehicles smarter, we need more information to enable smooth communication between the vehicles. If vehicles can communicate themselves, then they will be able to access many possible outcomes much before the humans and this will lead to safer environments. So in our midterm plans, we are focusing on how we are going to bring the vehicle-to-vehicle communication to those levels. Also, there needs to be collaboration between various automobile brands to realize these technologies.
The long term includes is where we see almost everything is connected. We have already seen smarter home appliances that can connect with your smartphones. This will lead to a time where the data that such devices see, listen and sense can be stored in a cloud system and processed for a much smarter mobility solutions. And the way driverless cars will become a reality is when you have all the information needed and a way to make them communicate with one another with the information.
About Ford Smart Mobility plan…
Ford has started Ford Smart Mobility plan with 25 mobility experiments around the world this year to test innovative transportation ideas that can create better customer experiences, more flexible user-ship models and social collaboration between customers. Under the Smart Mobility plan, Ford has announced a pilot project in India called Share-Car Project. The objective of this project is to lessen the cost of ownership of the customer.
We are looking to create a model where customers can share one car according to their needs and thus reducing the costs. Of course we need to have a clear process about things like who owns the car, what time each customer needs it and so on. This way we can control the number of vehicles on the road which in turn controls the congestion.
But, on one side you want to sell more cars, which is the objective of all car manufacturers and on another side, you want to control the number of cars on the road. Isn't that a conflict of your own objectives?
We don't see that as a conflict. If you are in a congested world, at some point nobody can sell any more vehicles. Government will bring in regulations limiting the sales. We are already seeing that in Beijing, China and more cities will follow suit. I don't think we can create any value just by selling more vehicles. We will create value by helping the customer and as long as there is a value creation and if we contribute to the value, I think we will have a fair reward for the company.
You have announced various projects in India itself for smart mobility solutions. How is Ford planning to implement them into cars without affecting the cost of the cars?
People always want to get more for less money. But first, I think they have to appreciate the value these features offer. So, if the customers are able to do that, then the cost barrier can also be solved easily. We are focusing more on creating values than lowering costs and will continue to offer features that help people drive safer. We will of course do that in a way that it optimizes costs similar to what we did with our emergency call feature in EcoSport. With such a feature, there is a cost and subscription fee to it. But we did it in a smart way with the SYNC system which just needs a Bluetooth enabled phone to use the emergency call feature, thus saving a separate system in the car itself.
Source : CarDekho