In a bid to enhance customer convenience, Ford India has appointed 'Eureka Ford Parts' as their exclusive distributor for genuine service parts in Tamil Nadu. With this move, Ford customers in the city will now be able to buy spare parts even outside the authorised dealership network.
Located at 'No. 37, PM Towers, Greams Road, Chennai, Eureka Ford Parts will reach out to all auto part retailers and independent repair shops in the city. Ford plans to expand this retail distribution network to Karnataka, Maharashtra, Kerala and East of India as well.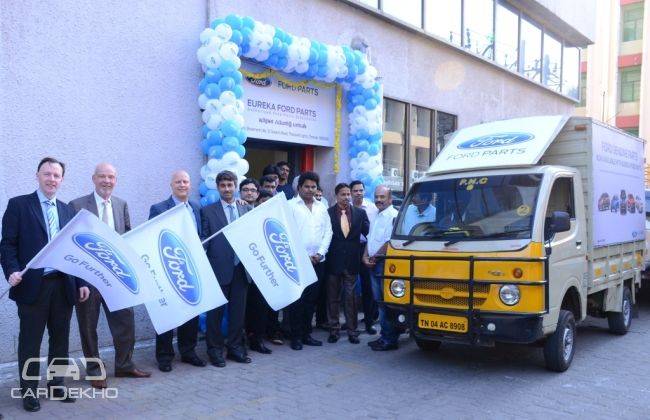 "From ensuring trust through Happy Pocket service at our dealerships to easy availability of Ford Genuine parts across Tamil Nadu, we guarantee quality and convenience to our consumers," said Nigel Harris, President and Managing Director, Ford India.
"Looking to expand our product portfolio with 3 new products in next 18-24 months, retail distribution of Ford Genuine service parts is a right step at the right time and is going to reach many more cities in the future," he added.
Also, customers visiting the dealership and workshops will be benefited with company's service innovations like Happy Pockets, a scheme which ensures low cost of ownership as well as offers service from just INR 2,199.
Over-the-counter availability of Ford Genuine Parts comes as an addition to the company's existing customer focused initiatives, such as parts at sub assembly levels for repairs, pan-India Roadside Assistance, 90 minute-Quick Service Bays, Mobile Service Vans, Vehicle report card and the above mentioned Happy Pocket Service.
Source : CarDekho