Ford Racing show car at the @2014 Sema Show - a 600+ ponies King Cobra package equipped 2015 Mustang GT! Ford brings back the iconic 'King Cobra' nameplate to the Mustang brand and is offering King Cobra parts package for the 2015 Ford Mustang GT. Moreover, Ford racing took the earlier version of the King Cobra package inherited Mustang GT to the Michigan's Milan Dragway and it did a quarter-mile in 10.97 seconds!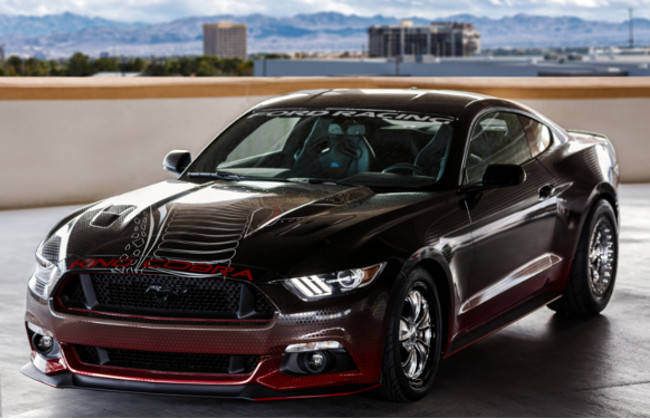 Ford says, 2015 Mustang customers can adopt these changes to their pony cars - 'King Cobra package can be replicated by any Mustang owner with the help of Ford Racing's extensive parts catalog'.
"At Ford Racing, we like to push cars to their absolute limit," said Jamie Allison, Director, Ford Racing. He added further, "This is something we have been doing for 113 years and why we were so excited to get our hands on the all-new, 2015 Mustang.
"We wanted Mustang enthusiasts to be able to open up the Ford Racing parts catalog and get one of everything and see what they could get. We think the King Cobra package is it. But none of this great work would be possible if Team Mustang had not built the best production Mustang yet."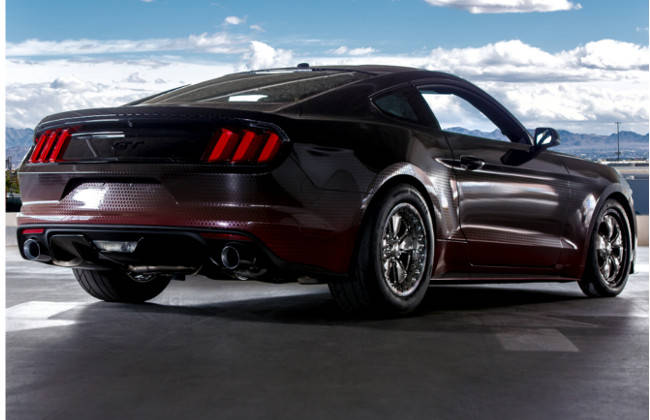 The 2015 King Cobra package 2015 Mustang GT is equipped with "Drag Pack," "Handling Pack," along with the "Super Pack" supercharger kit - co developed by Ford Racing and ROUSH Performance. Courtesy of the supercharger, the pony grunts out power in excess of 600 horses! The supercharger is accompanied by six-rib belt drive system, high-flow fuel injectors, complete air-to-liquid intercooler system, Ford Racing performance computer calibration amongst other mods.
The drag package includes heavy-duty shafts and and a rear sub-frame kit with pre-installed high-performance bushings for improved delivery of power under heavy acceleration. The handling package lowers the vehicle to approximately one inch.
Source : CarDekho