First batch of Ford Mustangs have been delivered to their customers based out of UK this week and the British versions of the car have a lot in common with the 'Stangs that are making their way to Indian streets. This will be the first time in the last 50 years of company's history that Ford's flagship muscle/sports car, the Ford Mustang will make its way to the Indian market, especially whilst featuring a right-hand drive steering. Other updates featured by the car will include an independent rear suspension.
We also managed to deduce the colour scheme that this piece of Americana should feature, so let's check it out and find out why it is so! Which 'color' to buy?
Yes, we know that picking out a 'color' for the car is a matter of acute deliberation, which most often than not, involves inputs that range from grandma to the princess of the family. With Mustang however, you would think that you'd get to have your say and go for the 'Racing Red' that a majority of Mustang drivers prefer (not a shy lot then), well sorry to burst you bubble, but there is a strong possibility that you don't have a say whatsoever!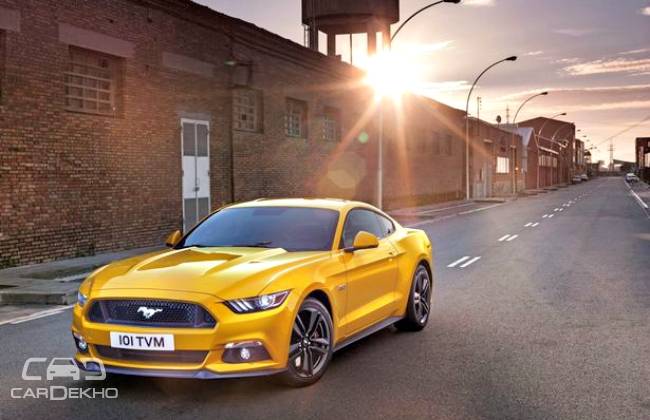 You see, there is one particular colour scheme offered by Ford that stands out from the lot, the 'Triple Yellow'. Yes yellow, the colour of fear and also that of lucky cars on the road. The reason behind this peculiar pick is that this is no ordinary yellow, no, this is tri-coat yellow, which also features an extra colour of tinting and this inside information has been disclosed by the Scottish designer of Ford Mustang himself, Mr. Morray Callum. Morray owns a 'triple yellow' V8 Mustang for the very same reason.
If you feel this particular colour of sunshine is not your cup of tea, then do not fret, as aesthetic inclinations are always subjective. I personally prefer my 'Stangs in 'Ignot Silver' as compared to the the ostentatious 'Racing Red' or overcompensating boyish cliché 'Deep Impact Blue'.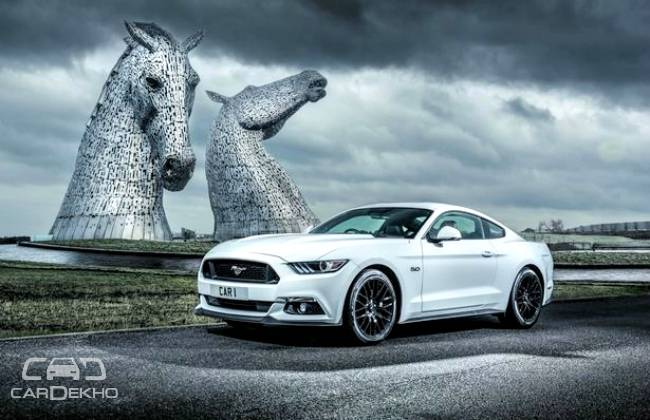 Get an Alert for the Launch of: Ford Mustang
Also Read: India Bound: Ford Mustang Becomes the Top-Selling Sports Car for 2015 First Half! Pricing out for 2016 Ford Mustang GT350 and GT350R Exclusive: Ford Mustang GT 5.0L V8 Spotted at ARAI, Launching Soon!
Source : CarDekho