It's a date! American motoring icon, the Ford Mustang will officially go on sale in India from July 13. The muscle car was showcased in all her glory at the 2016 Delhi Auto Expo following a formal unveil in January.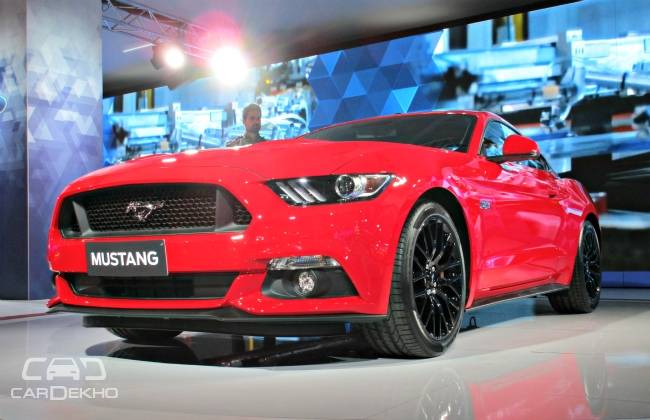 The Mustang has a huge fan following in India, and Ford will be looking to cash in on that by pricing it aggressively. We expect prices to start somewhere around the Rs 70 lakh mark. Internationally, it gets three engine options, including a 2.3-litre EcoBoost and a 3.7-litre V6. However, Ford has confirmed that India will get the range-topping 5.0-litre V8 only. Specs for this motor stand at 401PS and 515Nm. And, while we would've loved the six-speed manual transmission, we'll have to be content with a six-speed automatic with paddle shifters. Fuel efficiency? Umm, let's not go there.
The sixth generation of the pony lives up to its roots, incorporating design elements that only a Mustang can pull off. The long nose, the stubby fastback rear and the sloping roof are textbook pony car elements.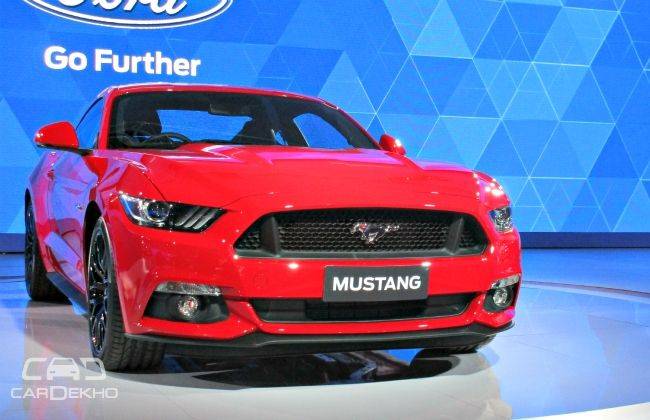 The interiors too are a blend of retro and modern touches. The circular knobs and the toggle switches are the perfect antithesis to the large touchscreen infotainment system that the centre console nestles. Most of the interior is draped in some premium leather, with a few brushed silver accents. This, again, is textbook.
While the Mustang brings in retro elements, let's not forget that it is a thoroughly modern car. It gets a huge laundry list of features that includes adaptive cruise control, blind spot detection, LED headlamps and taillamps and a dual-zone climate control system. It also gets this cool tech called 'Electronic Line-Lock'. Now, Ford say that it 'keeps the front brakes locked while you accelerate to warm the rear tires for enhanced grip'. We all know we'll use it to do a burnout, don't we?
Rivals? Absolutely nothing. The pricing might land it in the zone of German coupes such as the Audi TT and the BMW Z4, though. That said, we really hope the Mustang eggs Chevrolet on to get the Camaro to our shores. Now, that would be epic, wouldn't it?
Source : CarDekho