It's a big day for Ford Motor Company as its brand new manufacturing facility opens today. The state-of-art vehicle and engine manufacturing facility based in Sanand, Gujarat, will serve India as well as the whole world. The first car to roll out of its Hi-Tech production line will be the Ford Figo Aspire, revealed today at the plant's launch.
The occasion was witnessed by dignitaries like Smt. Anandiben Patel, Chief Minister of Gujarat, Sh. Saurabhbhai Patel, Minister of Finance and Sh. Vijaybhai Rupani, Minister of Transport along with senior official from the government of Gujarat.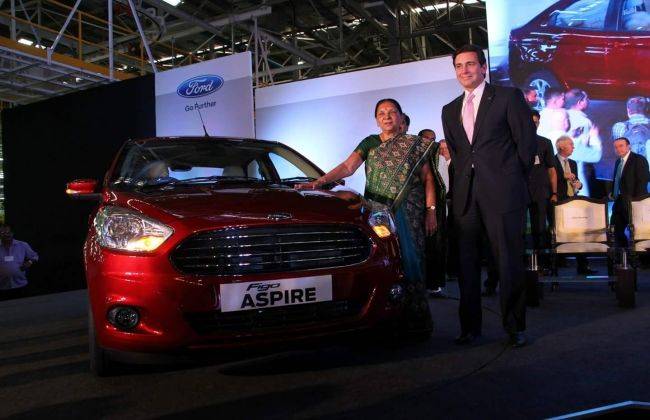 Mr. Mark Fields, Ford President and CEO was also present at the Sanand facility and addressed that "With today's opening of our plant in Sanand, we have taken our growth commitment to a new high in India". Further "We are doubling our manufacturing capacity in India, creating good jobs and serving our customers around the world with great products." he added.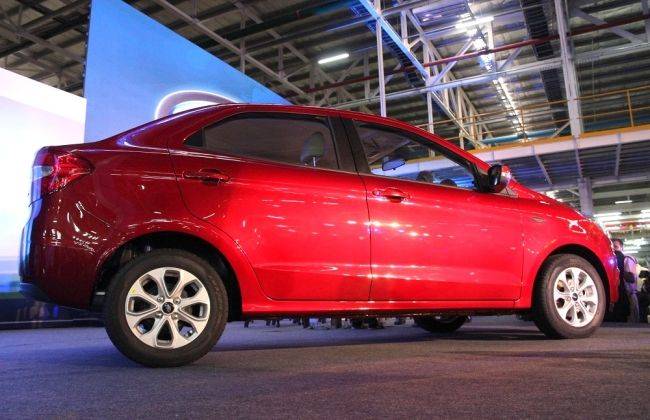 Ford have invested over US$1 billion in the two Indian facilities in Sanand that have resulted in the development of the unit spread over 460 acres. It includes stamping, paint and assembly operation for vehicles manufacturing, body and machine shop for engine manufacturing. Initially, it will be producing 2,40,000 units annually while the engine plant will have an initial capacity of 2,70,000 engines. Furthermore, it will employ 2,500 employees in its current single shift. Apart from this, it will indirectly generate 7,500 employment across its suppliers and rest of the chain.
"With some of the world's best technologies, Ford is stronger than ever to meet the needs of Indian customers and provide them what they need and aspire for," said Nigel Harris, president and managing director, Ford India.
The new facility incorporates highly sophisticated machinery and latest technologies to produce high quality parts and product, sustainably maintaining clean environment for the people present in and around this plant.
Source : CarDekho