Indian arm of the American car manufacturer Ford, today announced the launch of its Happy School program in 21 schools across Chennai. The announcement was made in the presence of Nigel Harris, president, Ford India, along with Balasundaram Radhakrishnan, executive director, Manufacturing, and P. Senthil Kumar, vice president, Vehicle Operations.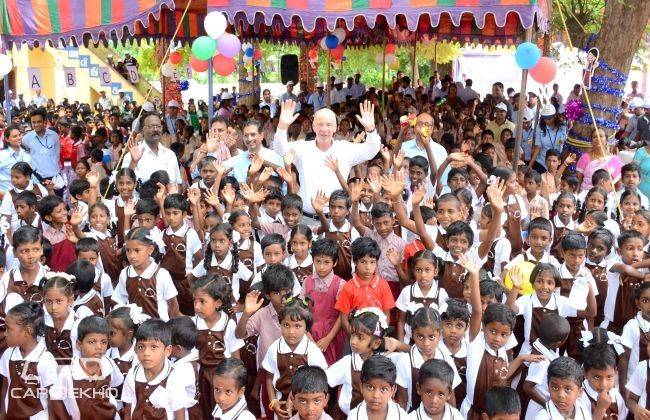 Under the initiative, Ford is partnering with country's known NGOs working in the field of education, to collectively conceptualize and design a social intervention model that addresses the identified gaps specific to each school. It will be implemented in 21 Govt. primary schools in the first phase of the initiative.
The event also marked the beginning of ninth annual Global Week of Caring in India. Close to 2,000 Ford employees based out of Chennai, Coimbatore, Sanand and Gurgaon, will volunteer for several initiatives during GWC from 05-14 September.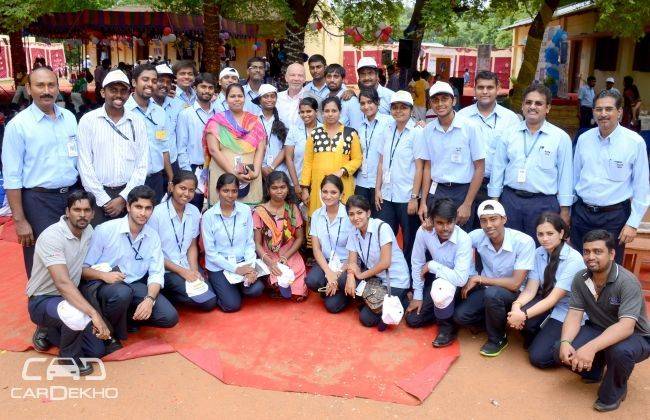 Talking about the GWC, Nigel Harris, president, Ford India, said, "Ford Global Week of Caring is a great example of how Ford and its employees are going further to improve the quality of life for people in the communities where we live and work. "Ford employees embrace the company's legacy of caring for and giving back to the community. With education playing a key role in our vision of a Better World, we could not have picked a better day than Teachers Day and a better occasion than Global Week of Caring to launch the program in Chennai."
Highlights from the week-long series of volunteerism activities will include: Special Driving Skills for Life (DSFL) sessions Awareness camps on prevention and control of pollution Ophthalmology and medical awareness camps Science-based workshops for children Campaigns on the importance of waste segregation Empowering women in the community with tailoring Mobile van demonstration of numerous science-based concepts Planting of tree saplings and distribution to customers by dealerships Installing RO purifiers in nearby communities Building Toilets for the Girl Children in Schools Installation of Sanitary Napkins and Incinerators in schools Clean-up and restoration of water bodies close to Ford's areas of operations in Chennai
Source : CarDekho