Ford has launched the second generation of its flagship hatchback for India, the Ford Figo today. This is a hatchback i.e. boot-less version of Ford Figo Aspire sedan and Ford Figo's petrol variants are priced at 4.29 lacs and diesel variants have been priced at 5.3 lacs. The pricing for the small car is reminiscent of the first-gen Figo, which was also launched with a competitive price in 2010. The car has been launched as a rival to Maruti Suzuki Swift, Hyundai Grand i10 and Tata Bolt.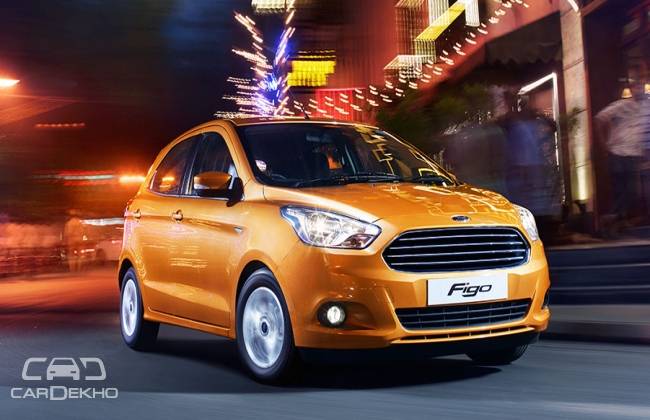 Also Read: 2015 Ford Figo: What Should be the Best Price?
Figo shares most of its components with the Aspire sedan, with exception to its rear profile. The car also features the same prominent styling as the Aspire, including the Aston Martin-like grille.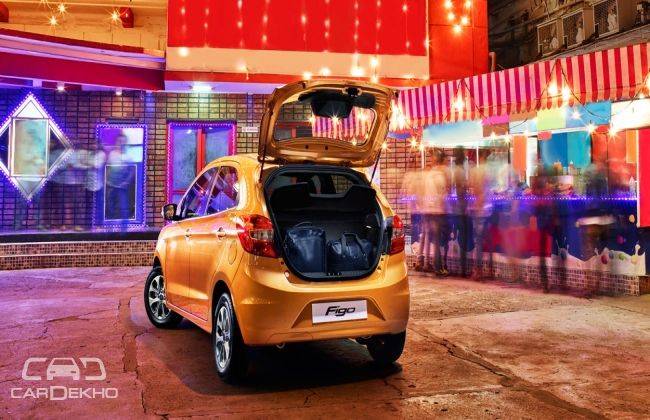 Features like the Ford SYNC infotainment system, Ford MyKey, My Dock, etc find their application in Figo, the same way they do in the Aspire. As far as safety is concerned, Ford Figo also features dual front airbags as standard, just like the Aspire. Top-of-the-range Titanium+ model will feature side and curtain airbags, which will add to a grand total of a segment-first 6 airbags.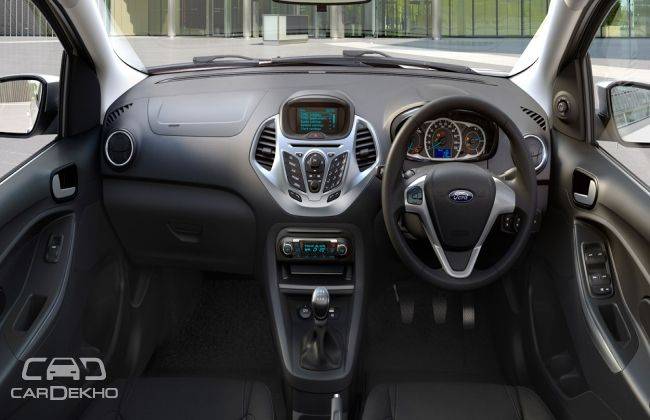 The first-gen Figo motors have been replaced with the ones introduced in the Aspire. As far as variants are concerned, Petrol variants feature a 1.2-liter TiVCT 4-cylinder motor and a more powerful 1.5-liter TiVCT with 6-speed dual clutch and diesel variants will feature the 1.5-liter TDCi motor.
Also Read: 2015 Ford Figo: What We Know So Far
The Specs: Engine: 1.2L TiVCT, 1.5-liter TiVCT - Petrol; 1.5L TDCi - Diesel Horsepower: 88 PS @ 6300 rpm, 112 PS @ 6300 rpm (Petrol); 100 PS @ 3750 rpm (Diesel) Torque: 112 Nm @ 4000 rpm, 136 Nm @ 4250 rpm (Petrol); 215 Nm @ 1750-3000 rpm (Diesel) Gearbox: 5-speed Manual Transmission; 6-Speed dual-clutch Powershift Automatic Transmission (only with 1.5-liter TiVCT) Price: 4.3 lacs Petrol (Ex-Showroom Delhi); 5.3 lacs Deisel (Ex-Showroom Delhi)
Model Petrol Variant Price Diesel Variant Price Ford Figo 1.5 Base Rs 4.29 lac Rs 5.29 lac Ford Figo 1.5 Ambiente Rs 4.56 lac Rs 5.62 lac Ford Figo 1.5 Trend Rs 5 lac Rs 5.97 lac Ford Figo 1.5 Trend+ Rs 5.25 lac Rs 6.22 lac Ford Figo 1.5 Titanium Rs 5.75 lac Rs 6.72 lac Ford Figo 1.5 Titanium+ Rs 6.40 lac Rs 7.40 lac Ford Figo 1.5 petrol automatic Rs 6.91 lac NA