Ford Motors has always been known for creating awareness in drivers on safe driving and running Driving Skills for Life, a global corporate social responsibility and road safety awareness program by that they encourages old and new drivers to use effective driving tips and techniques leading to safe, economic and eco- friendly driving. The program was introduced in India in 2009 and we recently attended their workshop at their Gurgoan Cyber City office.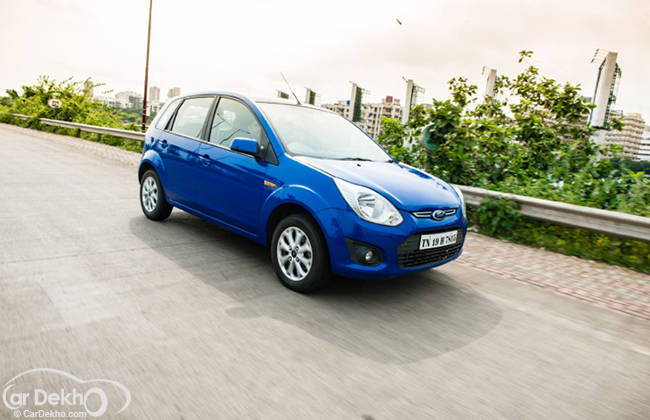 Driving Skills for Life is basically a workshop, which consists of a highly interactive theory session and a practical hands-on training session for the participants to refresh their knowledge of responsible driving. The program focuses on safe driving, while emphasizing on maximising the driving experience through economic and eco-friendly driving behaviour (including anticipation of road conditions, applying fuel-efficient driving techniques, avoiding over speeding and having a well-maintained vehicle). Our trainers have been a part of an intensive training conducted by global experts, who have pioneered this program for Ford Motor Company in many countries.
Year after year, the DSFL program is working towards reducing the number of traffic fatalities and injuries by reinforcing safe and economical driving skills and has trained more than 10,000 people in India since its launch here in 2009. Earlier, special sessions were facilitated for Corporates, Traffic Police, Defence Personnel, Rotary Clubs and Madras Cosmopolitan Round Table (MCRT), Fleet Drivers and Dealers. This year, Ford plans to extend the program to select regional markets to increase engagement with its diverse stakeholders.
Ford India launched the "I Pledge" campaign in 2012, wherein the online community was invited to take a pledge on safe driving and undertake the DSFL training. Ford also unveiled First Gear, a must-have handbook for the first-time car buyer, which incorporates handy tips on how to choose your car and how to become a safe driver.
Ford Driving Skills for Life is now in its sixth year training and licensed drivers in Asia, with programs in China, India, Taiwan, South Africa, Thailand, Vietnam, the Philippines and Indonesia. DSFL programs are tailored in each of these markets to reflect the local driving environment and road conditions. Over 63,000 people were trained as of December 2012, since the program began here. In 2011, Ford's Driving Skills for Life (DSFL) won a regional CSR prize at the Holmes Report's first ever Asia-Pacific SABRE Awards.
This is an excellent initiative taken by the American auto major, where we learned several things about driving which we didn't know before. So, if you are looking to learn something new and want to improve your driving skills then register here- https://www.drivingskillsforlife.com/
Source : CarDekho - 2014 Ford Figo - Ford Driving Skills for Life Workshop- Unique initiative for safe driving