Driver selection for Volkswagen Vento Cup will kick start on 14th February 2015 through Go-Karting rounds in Pune at Indy Karting Track. The registrations for the same are already opened at www.volkswagen-motorsport.in since 15th January 2015.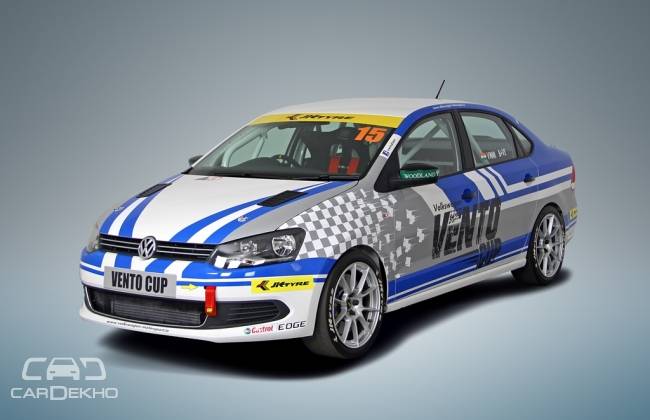 Coach Rayomand Banajee, will select the drivers through Go-Karting sessions. Drivers appearing for the selection round will pay a nominal fee of Rs. 5000 along with a refundable deposit for damage cost. Driver's final selection would be done on the basis of the overall skills covering consistency, understanding of racing lines, speed, lap times and acceptance for learning. While, the second round of Driver's Selection would be conducted on 28th February and 1st March 2015.
Mr. Sirish Vissa, Head of Volkswagen Motorsport India, said "This year, we are shifting our selection process to karting which is the grass-root level of driving cars. It brings out the raw skills of the drivers and helps us in identifying the real talent." He further added, "We have already upped the game with the Vento race car this year and we expect to churn out some more champions through our Vento Cup programme this year."
Last year, Karthik Tharani from Chennai won the Volkswagen Polo R Cup 2014 Championship with a total of 358 points. Karthik joined the Volkswagen Motorsport India family last year and raced in the junior category of Volkswagen Polo R Cup 2013 with his elder brother Prashanth Tharani.
Source : CarDekho