Our patience has finally paid off, as the Fiat 595 Abarth Competizione has been launched at Rs 29.85 lac. The performance oriented Abarth 500 was first introduced in 2014, at the Delhi Motor Show by Fiat India and about a year later on August 4, 2015, the car is being launched.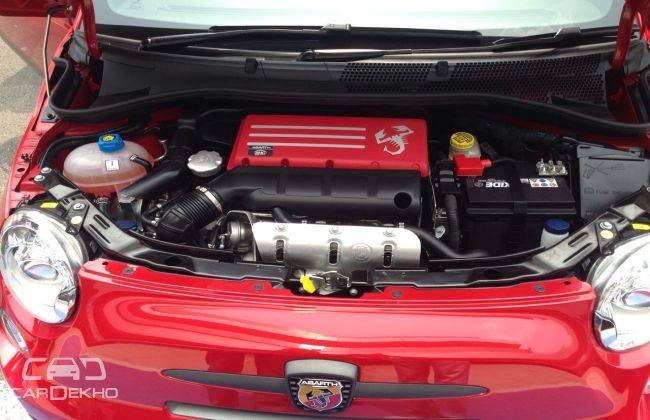 Abarth 595 Competizione is powered by a 1.4-litre T-JET turbo-petrol engine, which belts out 158bhp at 5500rpm and 201Nm of torque at 2750rpm. This output is available while running in 'Normal' mode but the torque can be increased to 230Nm in 'Sports' mode. The engine is coupled to an AMT (Automated Manual Transmission) gearbox with a manual override system.
Also Read: Upcoming Car Launches in August
The car also features Abarth decals, twin exhausts, sports seats, sunroof, flat bottom steering wheel etc, which give it a sporty feel. The car is not all grunt and no safety, it comes equipped with premium safety features like- seven airbags, electronically limited slip differential, Anti-lock Braking System, Electronic Brakeforce Distribution, Torque Transfer Control (TTC), etc.
on Fiat Abarth 595
Source : Fiat Launches Abarth 595 at Rs 29.85 lac