In a bid to enhance its reach to maximum, Fiat India has now inagurated its independent and an exclusive dealership in Kolkata. Garodia FIAT showroom is located at P40 Kazi Nazrul Islam Avenue, Holdiram Enclave, Unit – 2 Block – 2 & 3 Ground Floor, Kolkata-700157. The showroom facility comprises of 8000 sq ft of space to display 8 cars and a 25,000 sq ft state of the art workshop to ensure commitment to serve the customers beyond expectations.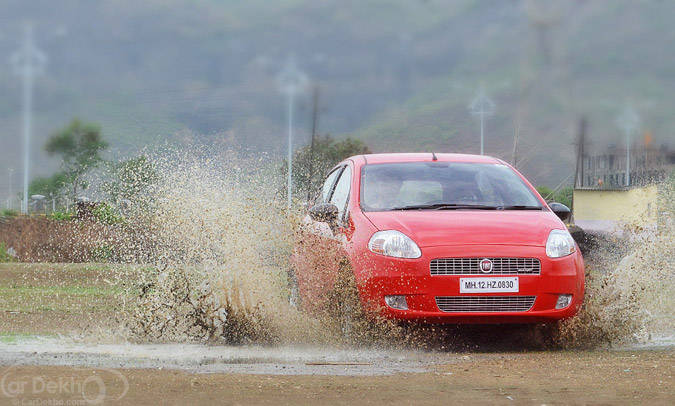 The dealership was inaugurated by Mr. Nagesh Basavanhalli, President and Managing Director, Fiat Chrysler India Operations, who said, "FIAT India views Kolkata as a very strategic market and the inauguration of an exclusive dealership is in accordance with our strategy to capitalise on this potential. We are confident that our association with Garodia FIAT will play a crucial role in identifying the customer base and enhancing customer experience in Kolkata. With Garodia FIAT, we are associated with a partner who has over 15 years of experience and market knowledge of the automobile trade"
FIAT India is aggressively focussing on increasing its footprint in India and this launch is in continuation of its rapid expansion strategy. FIAT India has launched 75+ exclusive dealerships and is aiming at inaugurating 100+ by the end of this year. In a series of moves made by FIAT India to offer excellent brand experience to both existing and potential customers it is opening an exclusive showroom and a workshop at Kolkata with Garodia FIAT that are well known for their commitment to service. Garodia FIAT has extensive experience in the automobile retail trade and has successfully managed dealerships for various auto giants.
Mr. Ashish Garodia, Director, Garodia FIAT said, "FIAT cars are prominent all over India for their aesthetic design and their engineering superiority. We are extremely proud to become exclusive dealers of FIAT Group Automobiles India Pvt. Ltd in Kolkata and with an experienced management team and well trained technicians we are confident of replicating world class dealership and after-sales experience to the car buyers here"
FGAIPL is striving towards delivering world class sales and after sales experience along with developing strong consumer connect. With close to 15 years of experience in automobile trade, Garodia FIAT was a natural choice, said Mr. Nagesh Basavanhalli. The dealership exclusively caters to FIAT India and will retail its two existent models: Linea and Punto along with a series of new launches slated to hit the Indian shores in the coming years. The launch of this dealership is the latest episode in FIAT India's commitment to expanding its network in the country. The developments of digital activities are also running in parallel with the on ground developments at FIAT India with the fan base of the official facebook page crossing the milestone of 2 lakh members.
Source : CarDekho - Fiat Grande Punto - Fiat India opens exclusive dealership in Kolkata