FIAT Group Automobiles India Pvt. Ltd inaugurated its independent and an exclusive dealership at South Mumbai today. Esskay Motors showroom is located at Motilal Oswal Tower, Junction of Gokhale and Sayani Road, Prabhadevi, Mumbai - 25. The showroom facility comprises of 8,500 sq ft of space to display 3 cars and a 18,000 sq ft state of the art workshop to ensure commitment to serve the customers beyond expectations.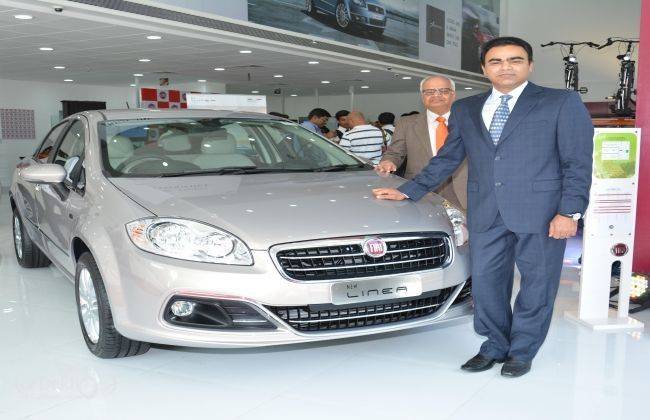 During the launch, FIAT is showcasing the 2014 line up of cars from 20th – 23rd March for customers and car enthusiasts in the city. The New Fiat Linea, Fiat Avventura, which will make its global debut in India and Abarth 500 - a new brand ready to enter India were unveiled at the Auto Expo 2014. All the cars are slated to be launched this year. FIAT India has already launched the New Linea in Mumbai. The launch of the Avventura and Abarth 500 is schedule in the second half of the year.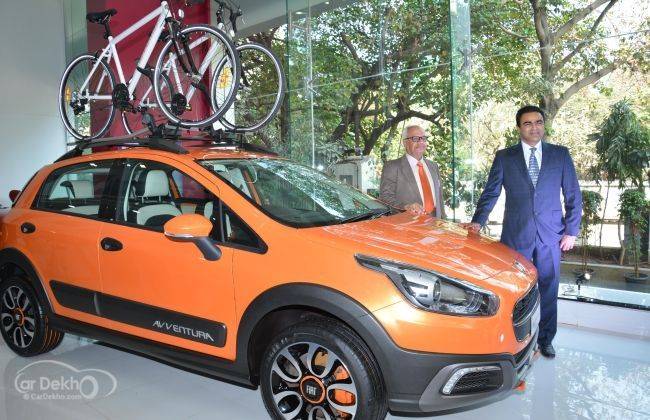 The dealership was inaugurated by Mr. Nagesh Basavanhalli, President and Managing Director of FIAT Chrysler Automobiles India Operations.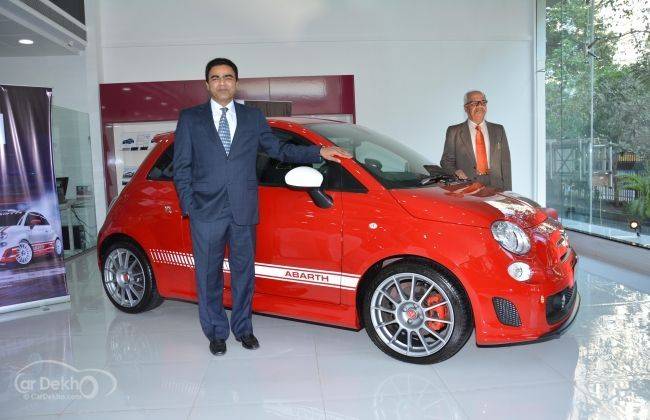 Speaking on this occasion, Mr. Nagesh Basavanhalli, President and Managing Director of FIAT Chrysler Automobiles India Operations said: "The introduction of new products for the Indian market is in line with our long term strategy, which puts us in a good position to penetrate the market. FIAT India views Mumbai as a very strategic market and the inauguration of an exclusive dealership is in accordance with our strategy to capitalise on this potential. We are confident that our association with Esskay Motors will play a crucial role in identifying the customer base and enhancing customer experience in Mumbai. FIAT has brought these cars to the city for an exclusive viewing, on demand of its fans and customers here."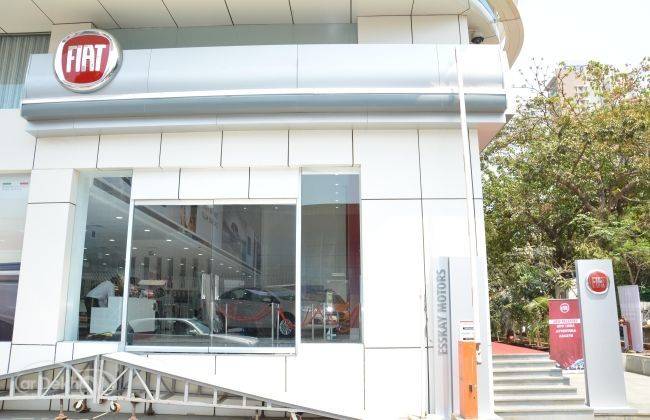 FIAT India is aggressively focusing on increasing its footprint in India and this launch is in continuation of its rapid expansion strategy offering excellent brand experience to both existing and potential customers.
Mr. C. K. Parkash, Chairman and Managing Director, Esskay Motors said, "FIAT cars are prominent all over India for their aesthetic design and their engineering superiority. We are extremely proud to become exclusive dealers of FIAT Chrysler Automobiles in Mumbai and with an experienced management team and well trained technicians we are confident of replicating world class dealership and after-sales experience to the car buyers here"
FIAT has already launched the New Linea for the Indian market. The New Linea comes with new robust exterior changes and all new interiors.
The new FIAT Avventura is a concept vehicle which takes shape of a contemporary urban car, really devoted for people with an active lifestyle, who live in urban areas. The aggressive styling with tough rugged exteriors and premium interiors makes it an ideal combination of styling and functionality that is perfect for the Indian driving conditions. The increased ride height optimised driving position and the aggressive appearance also enhances the style and makes it a stand out production the panorama of the competing cars. The protective skid plates, strips and moldings, the fitted functionalised roof bars, and the spare wheel mounted externally on a special swiveling carrier with a body colored cover, makes the side image of the FIAT AVVENTURA a truly unique one.
The Abarth brand will make an entry in India with Abarth 500. The brand stands for the ultimate in high-performance Italian cars. The car is loaded with an array of features like gas discharge headlights, sunroof, cross drilled brake disc, sports seats, lowered suspension with up-rated springs, 17" alloy wheels, 7 airbags, turbo boost gauge, twin exhaust outlets, ABS, EBD (Electronic Brake Distribution) and HBA (Hydraulic Brake Assistance), parking sensors, fog lights, Hifi music system and many more luxury and comfort features for superior driving experience.
About Fiat Group Automobiles India Private Limited (FGAIPL)
FGAIPL is a fully owned subsidiary of Fiat Chrysler Automobiles. The company was incorporated in Mumbai, India, in March 2012 and will distribute FIAT and Jeep vehicles in the country through an independent dealer network. The company is currently selling the FIAT Linea and Punto models, which are manufactured by the Tata-Fiat joint venture. The company in India will have around 100 employees and plans to target 150 dealers by the end of 2014.
Source : CarDekho