Wipe the drool off the floor, just like we did! To say that the LaFerrari Aperta is gorgeous, would be an understatement. The Maranello based supercar giant has taken the top off its hypercar, and my god it looks pretty!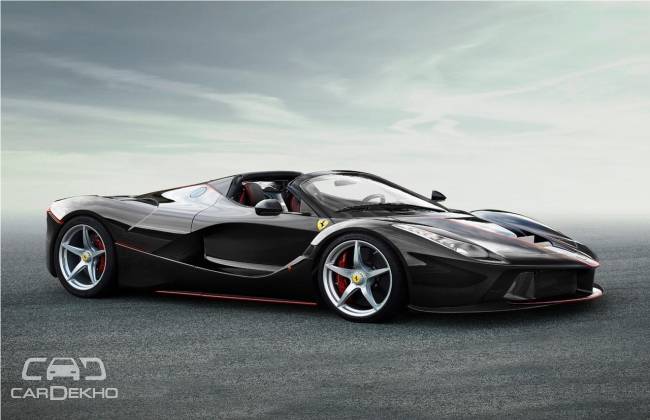 The LaFerrari is a lovely canvas, to begin with. And, just like most Ferraris, getting rid of the roof has only made things better! The Aperta can be had with a removable carbon fibre hardtop or a fabric soft top. But, if it was up to us, we'd putter around with the roof safely tucked away. Why? You see, the mid-mounted V12 engine of the LaFerrari belts out nothing short of a symphony. And, there's nothing better than having a personal concert every time you reach for the accelerator, is there?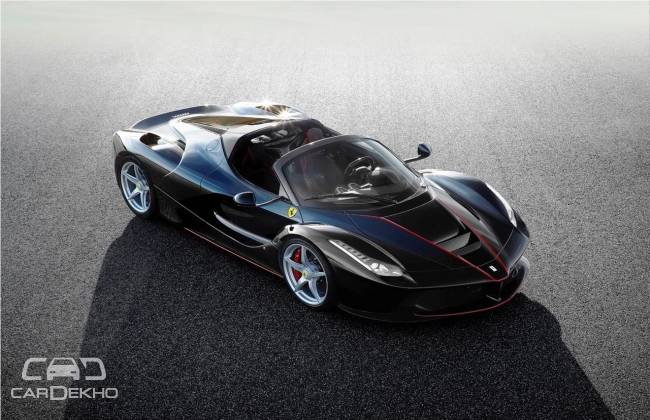 The Aperta shares the V12 engine with the coupe, that belts out 800PS of power when let loose. If that wasn't enough, the boffins at Ferrari paired that with a 163PS electric motor as well. The result is a physics-beating 963PS of whack that is enough to make the earth spin the other way round. The coupe cracks 0-100kmph in under three seconds, and we expect the Aperta to have a similar sprint time. For the record, reading out this particular sentence has taken you more time than that. That's how quick the car is!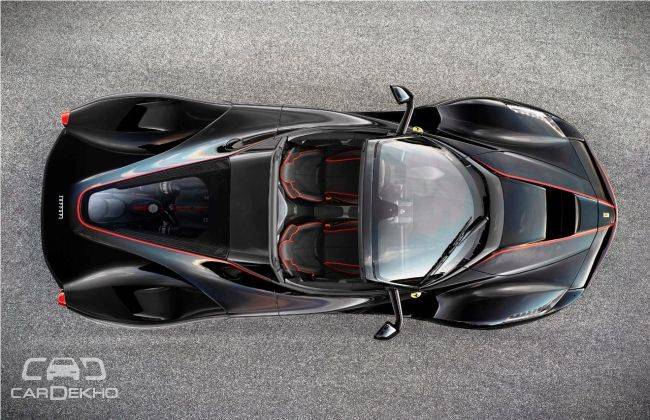 Now, chopping the roof off a car does have implications on structural rigidity of the body. However, Ferrari says "significant and extensive modifications have been made to the chassis with the aim of retaining the same torsional rigidity and beam stiffness as the coupe version". A few aerodynamic tweaks have also ensured that the drag coefficient remains identical to the coupe as well.
Ferrari will divulge more details about the topless LaFerrari at the 2016 Paris Motor Show, where it will make its official debut. The automaker will also tell the world how many examples of the LaFerrari Aperta they plan on building. That is a completely pointless exercise because all of them are completely SOLD OUT!
Source : CarDekho