Italian automaker Ferrari has applied for a patent of a 'two cylinder internal combustion engine with a V configuration', which simply put means, they're planning to build a V-twin engine. The interesting part about this V-twin engine will be its size- two cylinders and a V configuration. How Ferrari plans to use the engine is a dual speculation. On one hand it can come up with a small supercar, given the growing demand for high performance small cars across the globe, and on the other hand it could also bring out a motorcycle. Exotic motorcycles have always had takers, and a possibility of a V-twin motorcycle from Ferrari sounds like a motorcyclist's wet dream.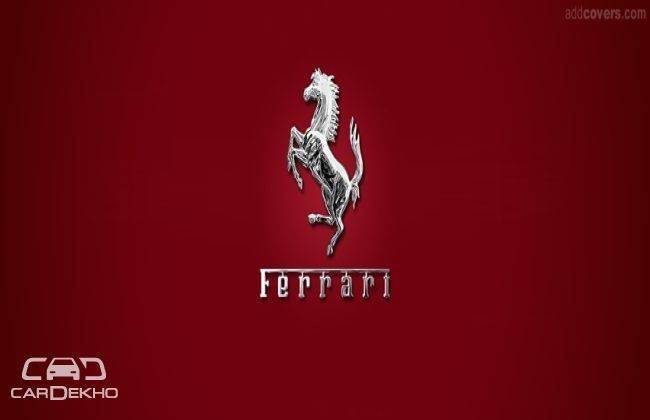 Ferrari and Lamborghini have always been in competition; and with the latter (parent Volkswagen) acquiring Ducati, it's obvious that Ferrari may also want to explore the two-wheeled sphere. Though Ferrari has never made a motorcycle, there have been many tributes, the most famous being the one made by David Kay in 1995. This one featured a 900 cc engine with 105 bhp and was capable of hitting 100kmph in three seconds. This was the only one-off motorcycle officially sanctioned by Ferrari, as it was a tribute by Kay for Enzo Ferrari, who started his racing career on motorcycles. The project started in 1990 and was completed in 1995.
If not manufacture, Ferrari may get onboard on a consulting basis the way Porsche did with Harley-Davidson for the manufacture of its water-cooled Revolution engine. Whether this project will be carried out as brand new or with existing brands under the FIAT group is yet unsure, as there have been rumors of FIAT wanting to acquire Piaggio – manufacturer of motorcycles brands like MV Augusta, Aprilia and Moto Guizzi.
All of this definitely sounds exciting and if it were to translate into reality, then aficionados will have another exotic to add to their garages.
Source : CarDekho