Finally, the top F1 podium sees a different name from a team no stranger from the top position. Sebastian Vettel from team Ferrari crossed the chequered flag to beat Mercedes duo Lewis Hamilton and Nico Rosberg in the Malaysian Grand Prix. The German racer who finished 5th in the last year's championship enjoyed his fourth win in Malaysia and first time in a Ferrari.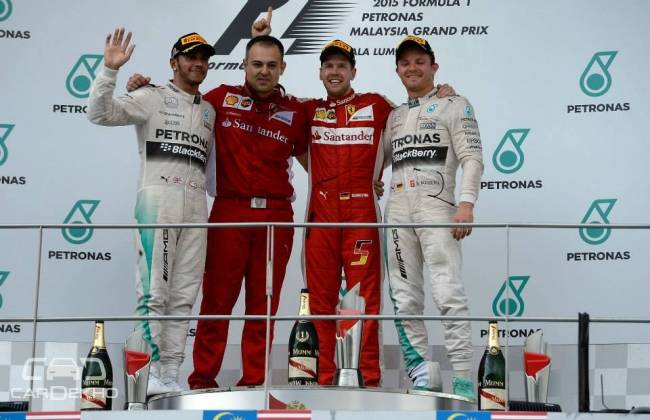 "Fantastico, fantastico. Ferrari is back," says overjoyed Vettel over the radio as he cross the victory line. Vettel took 1 hr 41 min 05.793 sec to score 25 points and behind him Hamilton second on podium took +8.569 seconds against his teammate who finished 12.31 seconds later.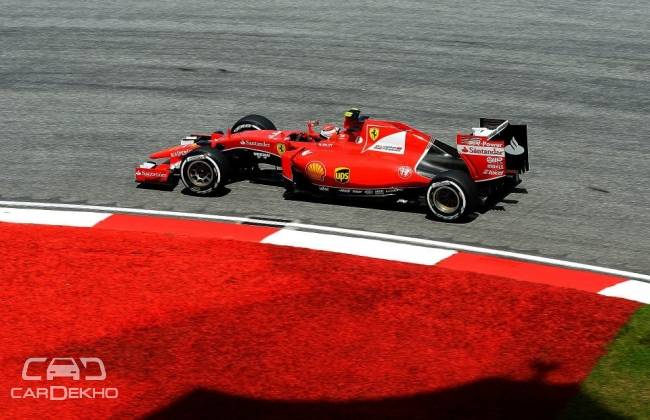 Ferrari's Kimi Raikkonen and Vettel's teammate also blaze through glory by finishing 4th. Valtteri Bottas and Felipe Massa of team Williams finished 6th and 7th position. Also Max Verstappen's of team Toro Rosso was marked into the record books as he became Formula One's youngest ever points scorer by finishing seventh place.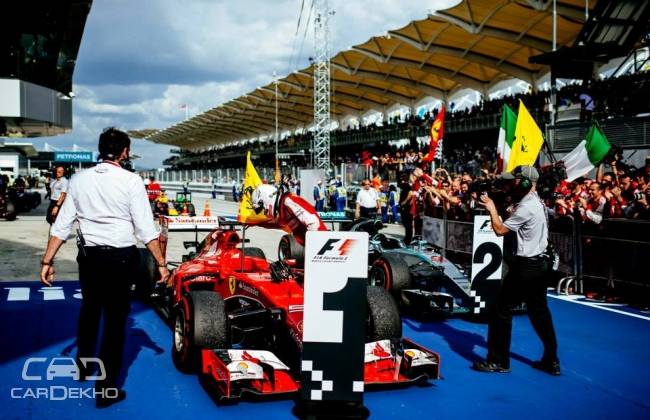 Red Bull's Daniil Kvyat scored two points by finishing 9th while his teammate Daniel Ricciardo scored 1 points by finishing 10th. Team Force India's Sergio Perez and Nico Hulkenberg were unable to score a point as they finished 13th and 14th position.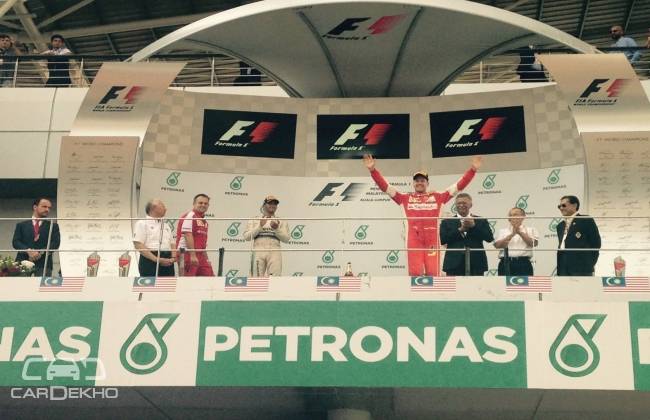 On constructors' stakes, Mercedes is commanding the lead with 76 points to Ferrari's 52 and Williams' 30.
Source : CarDekho