The actual journey of a car begins once it's a part of your life and you are behind the wheels as its rightful owner. For a new car, the journey tends to be quite smooth with insurance and warranty that accompany your drive from the manufacturer side. However, if you are going for a used car, one cannot really predict its future journey in advance. But, this was the story of the past. Now, you have the power of certification and warranty on used cars, which accompanies you during a purchase so you don't have to sweat at all about the future of your drive. Although, certification insures a fault-less car, you cannot really rely on the outside world to offer you a similar assurance that your car will run trouble free once you take it out of your garage. There is no guarantee that you will not hit a road bump or you will not have a flat tyre in future. Similarly, driving in the scorching heat or on a cold night, nature doesn't give you the certification of not troubling your can for any wear and tear. Then again, there has to be a way to tackle this issue and we are glad to come up with one!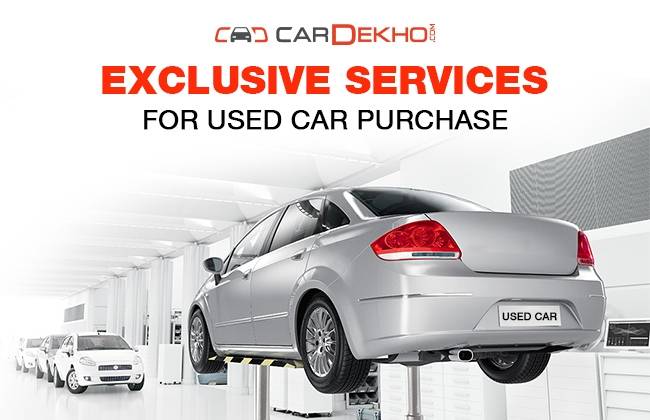 CarDekho offers you the assurance of a tension free journey even after your purchase, so you focus all your attention on the happy moments of your drive and not on the bad ones. There are a host of additional services on offer that covers a lot than you can think of. Let us explain you the offerings in detail below: 1. Used Car Loan 2. Used car certification & warranty 3. Road side assistance Used Car Loan Once you have decided to go for a used car of your choice, your next step should be to work out the expenses. One can go for an all cash purchase but it is not feasible all the time. You not only get assistance from us in making the right used car choice, but CarDekho also offers a helping hand in getting you the best loan as well.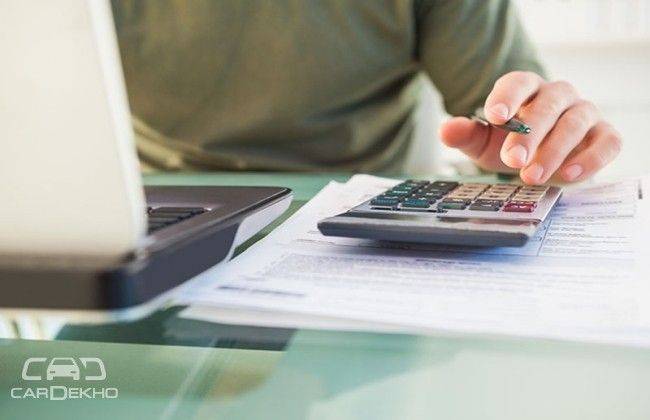 Here is why we can be your trusted advisor: Compare quotes from multiple banks- We have as many as 7 major banks partnered with us to offer you one of the best interest rates for your purchase. Choose the one that suits you the best. Use of advanced technology to lower processing time- We understand that waiting can be a great pain and that's why we have appointed a state-of-the-art mechanism that shortens the overall processing time. All it takes is just 4-5 days maximum for processing the loan, meanwhile you can relax and leave all the hassle work to us. Don't come to us, we will come to you- Get the best of our customized service so you don't have to step out as our representative will collect all the necessary documents right at your doorstep. Get your money back and win rewards as well- To express our gratitude towards our customers, upto 100% processing fees can be waived off and you also stand a chance to get Amazon vouchers when you get onboard with us.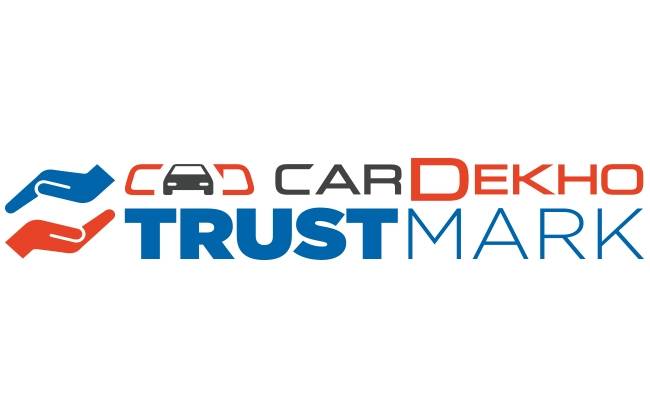 Used Car Certification & warranty Opting for a certified used car from CarDekho signifies that you are getting a fault-free purchase. This is done through a dedicated CarDekho Trustmark channel that undertakes as many as 217 multi-point checks before offering a clean sheet to a used car. These multi-point checks are done in an extensive manner by a qualified technical person. Apart from the physical inspection, the car is also checked for its paperwork to ensure that it doesn't have any past accidental records. To find one for yourself, you can easily go online and check for a TrustMark car in your vicinity or if you are stepping out, you can also spot a CarDekho certified car at a used car dealership through a TrustMark sticker or certification appointed on the top of the car. Now, once you have got your hands on a trouble free purchase through certification, there is one other vital aspect that needs consideration. Bearing in mind the outside world and our beloved road conditions, how do you make sure that a trouble free used car will maintain its 'trouble-free' tag for a long time? Getting a warranty on your purchase can easily answer this question with a smile. A used car warranty helps you to avoid unnecessary damage costs and offer you a peaceful drive. For us, customers are at the fore-front and that's why we focus on offering additional services such as: Warranty coverage beginning from the same day – early coverage than any other auto portal in the market 24X7 road assistance at your service- you can claim it anytime and anywhere Free condition report – This includes detailed report of all 217 point checklist which the customer can go through along with details of the standard features of the car Minimum time lag assistance- so that you don't have to wait for long Goodwill claims- We ascertain sense of responsibility for CarDekho TrustMark warranty program and in a few instances, the warranty cover may be extended for parts not covered in warranty also, as a goodwill gesture to our customer. You can choose between two suitable packages on offer. The first convers only engine and transmission while the other is a comprehensive coverage. Road Side Assistance (RSA) Almost all of us must have encountered a scenario where you are stuck on the road due to a flat tyre, mechanical failure, a dead battery, heating problem or any other issue due to which your car broke-down. To add to the inconvenience, if it's during the night or at an open stretch where you can't find any repair shop nearby, things get very uncomfortable. This is where CarDekho Road Side Assistance (RSA) can be of great help to you. Keeping our customers comfort at the forefront, we have bought together tailor-made services which also include India's very first 24X7 concierge support. Below are the 10 RSA services on offer: 1. Assistance on the go- Feel free to avail this service anytime of the day or night (24X7) for on-the-spot assistance as well as repair. A team of fully trained representatives will assist you in case of break-down. 2. Towing facility- If you come across any major issue with the car that requires repair and cannot be fixed at the site of inspection, we will provide car towing facility to the nearest authorized workshop as per your RSA plan. It ranges between 40 km – 100 km and also between a tow truck and a flat-bed truck as well depending upon the plan opted. 3. Flat tyre fix - Now, who hasn't faced a flat tyre situation before? This is one of the most common issues that driver's face. Our expert technicians will replace the flat tyre of your vehicle with the spare one. In case you are not carrying any spare, not to worry, we will take the tyre to the nearest tyre shop and get it repaired. 4. Jump-start dead battery- We also provide support to jump-start your car in case the battery is discharged or has run out of life. 5. Car locked or lost keys - This happens with many of us. In case you have lost your car keys or if the keys are inside and you have accidently locked your car, not to worry, we have lockout experts to provide support any time 24X7. 6. Fuel refill- Ran out of fuel and you can't find a nearby fuel station? We are there to help with immediate refilling of 5 litres of fuel (charged separately). This service can be availed anytime and anywhere. 7. Call support- You are never driving alone as our in house call support is there by your side 24X7. For all common inquiries feel free to give us a call anytime. 8. Free cab facility- Meanwhile your vehicle is getting towed in case of a break-down, not to worry, we will arrange a cab to get you to a convenient spot free of cost (covers cab fare of maximum Rs. 1500). 9. Hotel accommodation - If you are stuck somewhere on the outskirts of the city or at unknown terrains, we can even make hotel arrangements for your stay. We try our best to make the booking at the earliest for your own convenience, however the quality of services offered is something that is not under our control. 10. Medical support- We will contact and arrange help from the nearest clinic/hospital in case of any medical emergency when your car breaks-down. These additional services are introduced to make your driving and ownership experience as smooth as possible. After all, when you are spending your hard-earned money on a valuable asset, it should at least run trouble-free and if it doesn't, you can always rely on us to ensure that it is being taken care of.
Source : CarDekho