The 2015 Ford Edge will come with a high performing EcoBoost engine that claims to be fuel efficient as well. The 2.7 litre EcoBoost engine will be capable of producing 315bhp of power and 475Nm of peak torque. This new power plant delivers 10 percent more power than the previously equipped 3.7 litre V6 unit, and 25 percent more torquey, making it the most powerful Edge. The new version has been designed from ground up and is equipped with suspension tuned for sports and a dash of edgy sport styling to match the appeal.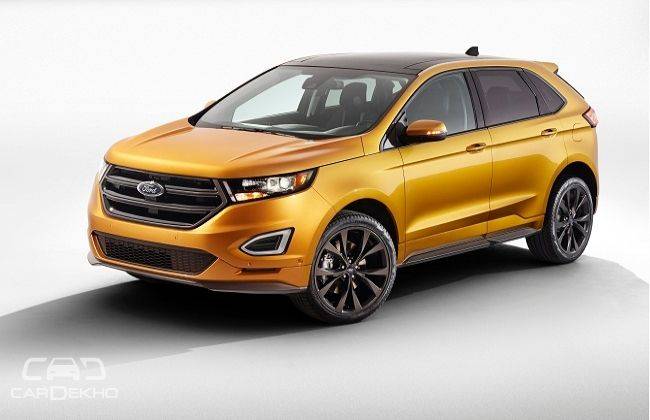 Ford claims that the new front wheel driven Edge will be able to return a combined fuel efficiency figure of 8.9kmpl, while the four wheel drive version will go 8.5 km to a litre of petrol. "The 2015 Edge Sport is exactly what it says it is – a utility vehicle that not only looks beautiful, but is a spirited performer," said Cristina Aquino, Consumer Marketing manager, Ford Edge. "Ford customer research showed there was a strong desire for more in terms of power and content, and with the redesign of Ford Edge, we wanted to give customers a true sport version, which meant bringing the 2.7 litre EcoBoost V6 along for the ride", he adds.
Though still for the American market, the Edge would stand a good chance of being a success here in the Indian market had it not been our love affair with filthy diesels. The engine note is enhanced by a system called Active Noise Cancellation technology. Strategically placed microphones throughout the cabin generate opposing sound waves which are then directed through the audio system to enhance overall cabin ambience.
Source : CarDekho