Donkervoort is back in action with the newest variant of its sole model, the D8 GTO. Named the 'Bare Naked Carbon Edition,' this is the first model from the Dutch supercarmaker's stable to have a body crafted entirely out of visible carbon fibre, providing it a much stronger chassis, as well as reduces the kerb weight even further.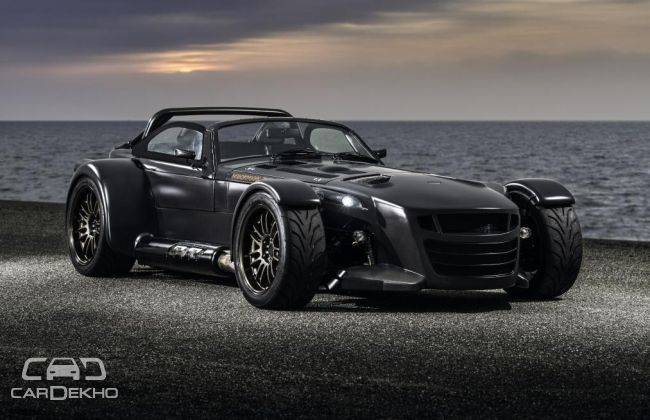 Powering it, is the same Audi-sourced TFSI 2.5-litre turbocharged petrol engine like other Donkervoorts, which will be offered in varying states of tunes up to a maximum of 400PS. With only 700kg to propel, the five-cylinder engine generates 450 NM of peak torque from 1750 rpm in the performance trim. The roadster can sprint from 0 to 100 km/h in less than just 3 seconds and is capable of touching a top speed of 255 km/h!
Building ultra-lightweight vehicles based on Lotus' philosophy of simplifying and adding lightness to their cars, Donkervoort has now raised its own bar with this latest make. Almost every part of the all-new Bare Naked Carbon Edition, be it the interior or the exterior details, are made of carbon fibre.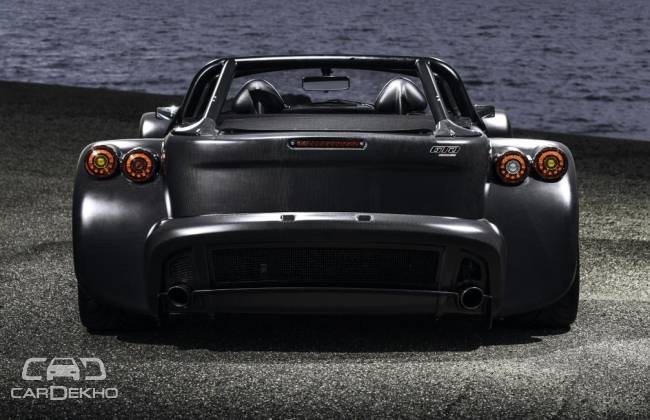 Every carbon fibre component of this new Donkervoort, will be hand-painted with a protective UV coating. Buyers will have the option of personalising their car further by specifying this coating of a particular colour, or can even opt for a matte or gloss clear finish.
Source : Donkervoort reveals D8 GTO Bare Naked Carbon Edition