As the Delhi Government is gearing up for the implementation of odd-even formula from January 1, 2016, the government has decided to go for a dry run on December 30, 2015. The timings for the run are the same, that is, 8 am to 8 pm, however, people won't be penalised in the case of violations.
Though some experts are wary of capability of the public transportation in terms of taking the increased load, AAP Government looks composed in this regard. Delhi transport minister, Gopal Rai, expressed his belief in the present infrastructure and apprised about the special efforts made by the government. He said on an occasion, "The metro frequency will be 3000- plus trips during 1-15 January, which is an increase from 2000-plus currently. There will also be a special bus service from Delhi to Gurgaon and Noida. If we get a high demand for certain areas for specific locations, based on the demand we will add special services."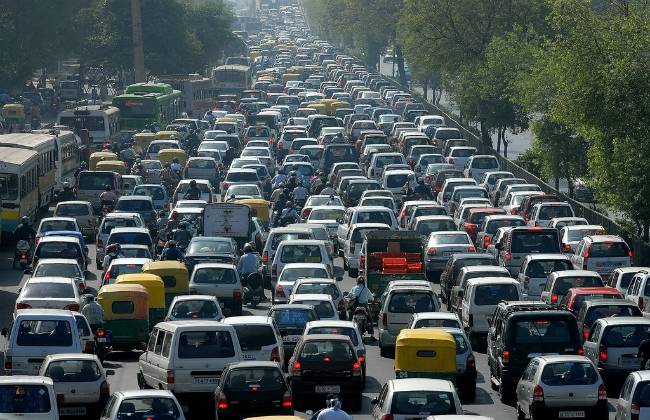 For coping up with the increased load, 3,000 additional buses will be plying instead of 6,000, as promised earlier. The reason for the cut down has been cited as the exemption given to two-wheelers. Explaining the move taken, Mr. Rai said, "During the dry run the Delhi metro will run to its full capacity. From 1 January, there will be 3,000 more buses on the road. We had said that the number would be 6,000 but since the rule is applicable only for four-wheelers and two-wheelers will be able to ply, the demand would be met." He added that for those using four-wheelers, the first alternative is car-pooling, followed by the Delhi Metron after that come autorickshaws which are easily available through the Pooch-O app of the transport department.
The implementation of policy is an attempt by the governing party to improve the quality of air in the capital. Taking note of the pollution situation in the capital, the Supreme Court of India recently placed a ban on registration of vehicles having an engine capacity of 2,000cc or more in Delhi region. Some of the worst affected cars like Scorpio and Xylo belong to the Indian carmaker, Mahindra & Mahindra.
Also Read: Supreme Court Orders Taxis to Run on CNG in Delhi
Source : CarDekho