Easily one of the bestselling models from the Volkswagen stable, Polo is responsible for making Volkswagen a household name in the country. After spending more than six years in the Indian market and undergoing cosmetic as well as mechanical tweaks, it's time for the next-generation Polo. If rumours are to be believed, we can expect its arrival by the end of next year in international markets. This time, it won't be just nip and tuck alterations, as Volkswagen is considering some serious changes to this popular hatch.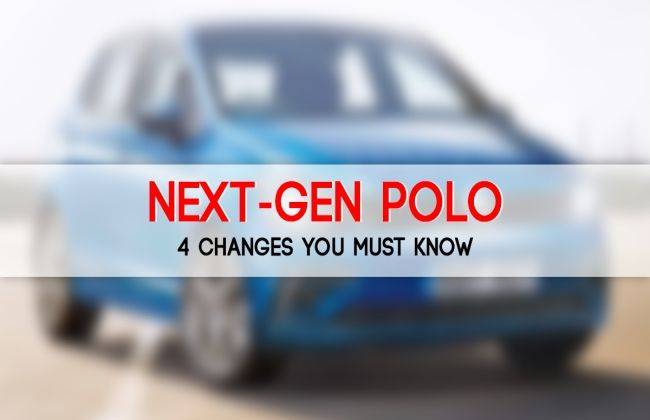 So, what's new? Let's take you through the four most important changes that will make the next-generation Polo all the more desirable! 1. Stretched wheelbase thanks to a new platform We can expect the wheelbase to increase by as much as 90mm which in return will benefit the occupants by creating more space inside. A much-needed addition, especially at the rear row. Going for the most compact version of its MQB platform, called the A0, it won't affect its overall length which will be limited to below 4,000mm.
2. Exterior, sharp as ever The next-gen Polo appears to be quite aggressive. Sharp creases at the bonnet lead to a new grille – with a single chrome slat in the middle and it does look quite sporty. The new headlamp cluster is also a welcome change. To add to its new attire, the addition of a new front bumper with C-shaped chrome outlines and a new crease just below the front grille gives it a chiselled look. Stepping onto the side, it's crisp shoulder line looks fabulous and is complemented by a similar crease at the boot as well. The new taillights with a square-ish design offer a fresh look on the whole.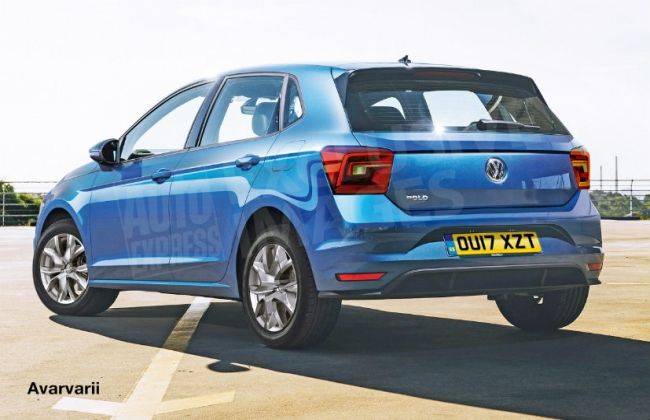 3. (More) Premium interiors As if the cabin of the current-generation Polo was not premium enough. We can expect Volkswagen to throw-in some serious upgrades to make the cabin a delight. Plastic quality is set to improve drastically with soft-touch plastics. Use of premium materials is also on the cards. Also, the major focus of Volkswagen will be on the in-cabin connectivity. Which means, we can expect a complete new touchscreen infotainment system that will support Apple CarPlay and other Android Auto as well. The top-spec Polo is also set to be loaded with in-built Internet connectivity. Although, we are not sure if every feature of the international-spec Polo will come to the Indian market. 4. A new heart under the hood Apart from its current lot of diesel and petrol motors, Volkswagen is also expected to introduce a new 1.0-litre petrol unit that will be offered in different state-of-tune. A naturally aspirated avatar of the same engine will churn out 75PS, while its turbo-charged offerings will be making close to 100PS and 115PS. The current 1.5-litre diesel unit will also be there, but it might be tuned to produce different power outputs in the range of 90PS, 110PS and 130PS. All the engine types will be mated to either a six-speed manual setup or a seven-speed DSG automatic transmission. Overall, the next-generation Polo is a stunner from all angles. It also packs smart features and will be coming with more space. Once it lands on international shores by the end of 2017, we can expect it to reach the Indian market by early 2018. Till then, we will keep you posted on all the developments. But going by these lucrative upgrades, we do think that the next-gen Polo can cause a stir (yet again!) in our part of the world, provided it's priced just right. So, do you think that it can be a match winner for Volkswagen? Do share your thoughts in the comment section below. Image Courtesy: Auto Express
Source : CarDekho