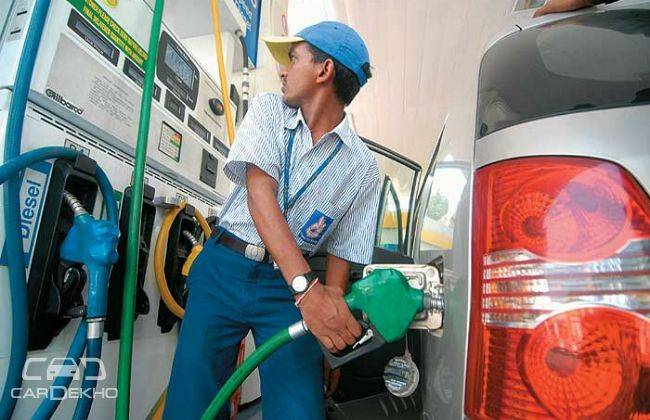 As per the fortnightly revision of fuel prices, the cost of petrol has decreased by Rs 0.89 per litre and diesel by Rs 0.49 a litre. As a result, the petrol and diesel prices in Delhi are now Rs 64.76 per litre and Rs 54.70 per litre, respectively. These prices have been put into effect from July 1, 2016. The last revision took place on June 16, 2016, when petrol underwent a hike of Rs 0.05 per litre and diesel price was increased by Rs 1.26 per litre.
The statement from Indian Oil Corporation Limited read, "The current level of international product prices of petrol and diesel and INR-USD exchange rate warrant decrease in selling prices of both petrol and diesel, the impact of which is being passed on to the consumers with this price revision. The movement of prices in the international oil market and INR-USD exchange rate shall continue to be monitored closely and developing trends of the market will be reflected in future price changes."
Here are the revised fuel prices w.e.f midnight of June 30/ July 1, 2016. City Petrol (per litre) Diesel (per litre) Price Difference Delhi Rs 64.76 Rs 54.70 Rs 10.06 Bengaluru Rs 69.94 Rs 58.56 Rs 10.93 Jaipur Rs 67.14 Rs 58.69 Rs 8.45 Mumbai Rs 69.32 Rs 60.00 Rs 9.32
Fluctuation witnessed since April. Month Status Petrol (per litre) Diesel (per litre) April Start Hike Rs 2.19 Rs 0.98 April Mid Lower Rs 0.74 Rs 1.30 May Start Hike Rs 1.06 Rs 2.094 May Mid Hike Rs 0.83 Rs 1.26 June Start Hike Rs 2.58 Rs 2.26 June Mid Hike Rs 0.05 Rs 1.26 July Start Lower Rs 0.89 Rs 0.49
This dip has brought relief to public. We hope from now onwards the prices keep falling or at least get constant with minor deviations.
Also Read: New Delhi: Ban On Retrofitting CNG Kits To Be Revoked
Source : CarDekho