The new Bumblebee is the fastest in the block with the Camaro SS hitting 100 kmph mark in 4-seconds flat, faster than Mustang GT, courtesy to a more powerful engine and 177 kilos off the weight!
Chevrolet has released the performance figures of the new sixth-generation Camaro. The 2016 Camaro SS, the fastest SS ever as Chevy says, can hit 60 mph milestone (nearly 100 kmph) in 4 seconds with the auto box and in 4.3 second when mated to a manual (quarter mile - 12.3 seconds). Powering the new SS is a 6.2 V8 455-hp motor paired to an all-new 8-speed paddle-shift automatic transmission; making it faster than 2015 Mustang GT.
"The performance of the Camaro 2.0L Turbo will challenge many of the iconic muscle cars from the 1960s, while the Camaro SS's performance – including 0.97 g cornering – makes it one of the most capable 2+2 coupes on the market," said Al Oppenheiser, Camaro chief engineer. "The performance numbers only tell half of the story, because the lighter curb weight also makes the new Camaro feel more responsive and agile behind the wheel. It brakes more powerfully, dives into corners quicker, accelerates faster and is more fun to drive than ever."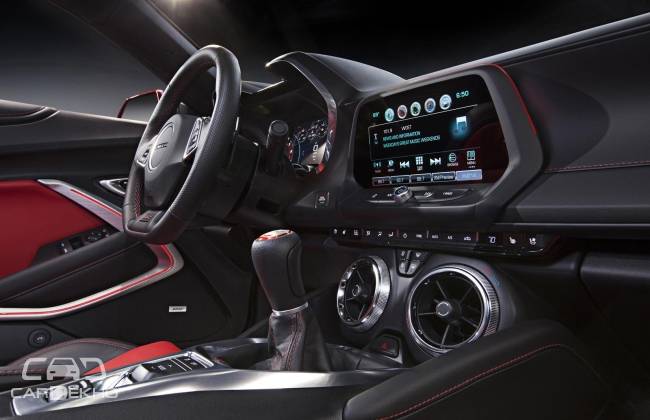 The other Gen Six Camaro coupe models are commensurately quick, with the 275-hp (205) 2.0L Turbo delivering 5.4-second 0-60mph performance and a 14.0-second quarter mile, with the six-speed manual. With the available 335-hp (250 kW) 3.6L V-6 and eight-speed automatic, the Camaro zips to 60 mph in 5.1 seconds and down the quarter-mile in only 13.5 seconds.
Don't Miss: Series 2: How Can You Look So Beautiful at 48 - Chevrolet Camaro aka Bumblebee