GM, the American auto giant, is planning to expand their network in the global market. Part of their global expansion strategy is the investment in India under the 'Make In India' Campaign. They have invested $1 billion in India since 1996 and will further invest Rs. 6,400 crore ($1 billion) to strengthen its foothold in the country. GM India will launch 10 new locally produced Chevrolet models including the facelifts, within the space of five years till 2020.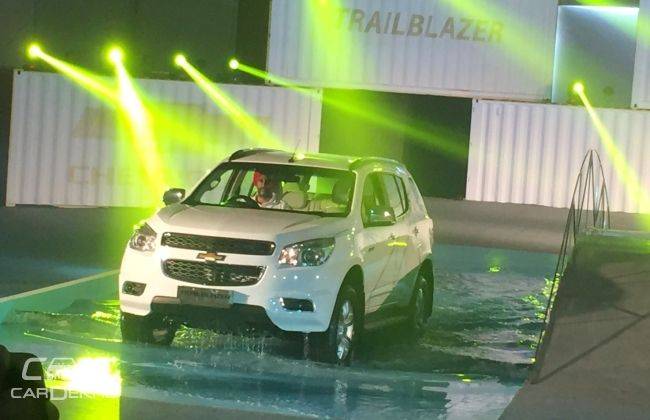 Also Read: Chevrolet Trailblazer Launched at Rs. 26.4 lacs
Adding to it, Chevrolet today launched its premium SUV, Trailblazer in the country. The car is being imported from Thailand through the CBU route. This SUV replaces Captiva in Chevrolet India's line-up which proved to be a good contender to the segment leader, Toyota Fortuner. Apart from these, Chevrolet will also be launching its Spin MPV in India in the coming years. This MPV will be manufactured in India and will reach the market in early 2017.
Apart from these cars, General Motors India is also mulling next generation models and facelifts of the existing vehicles. The first among the next-gen cars which are expected to be launched in India, are upcoming Beat and Cruze. Beside this, Chevrolet is planning to introduce a compact sedan based on Beat which might see the daylight in India by 2018.
Mary Barra, Chief Executive Officer of General Motors said, "Chevrolet is committed to India for the long term. This will allow us to provide our Indian customers the great vehicles they want and the world-class customer experience they deserve"
Also Read: Chevrolet Trailblazer to be Booked from Amazon Chevy Releases Performance Figures of 2016 Camaro Check Out the Teased India-Bound 2017 Chevrolet Beat