Will go on sale in early 2016 in US, though GM India did not reveal any plans for launching this in India, but it is most likely to enter since the current Cruze is selling quite low and is also over 6 years old!
Chevrolet has teased the new Cruze ahead of its global unveiling scheduled later this month on June 24. Chevrolet promises that the vehicle will hit the showrooms by early 2016 in United States, so expect launching spree begin later in other global markets. In terms of Indian market, there is little possibility that we will see the new Cruze at the 2016 Auto Expo, but since the current version of the car is dying due to its age and more modern and flamboyant competitors snatching its share of sales, the carmaker might launch the updated version in India in coming years. Chevy say the new Cruze will be larger yet lighter than the current model and will come with new powertrains and technologies.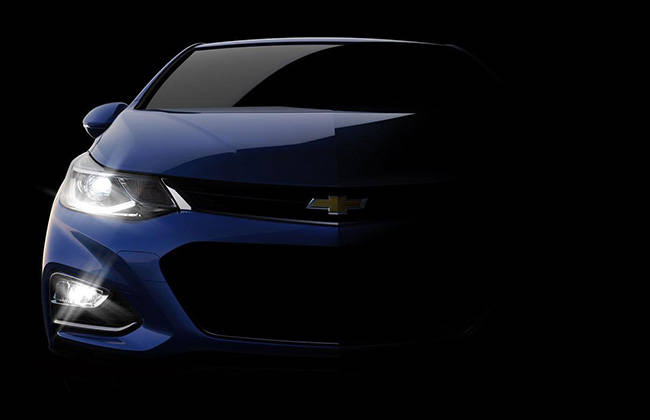 GM also says that Cruze is the bestselling product for the Chevrolet brand throughout the globe, more than 3.5 million units of the vehicle have been sold in 115 countries since its inception. Adding on it, Alan Batey, president, General Motors North America and global Chevrolet brand chief said, "When we introduced the Cruze it replaced 15 other compact vehicles around the globe."
"By consolidating design, engineering and marketing efforts, we were able to produce an award-winning, value-driven sedan that won over customers around the world," he further added.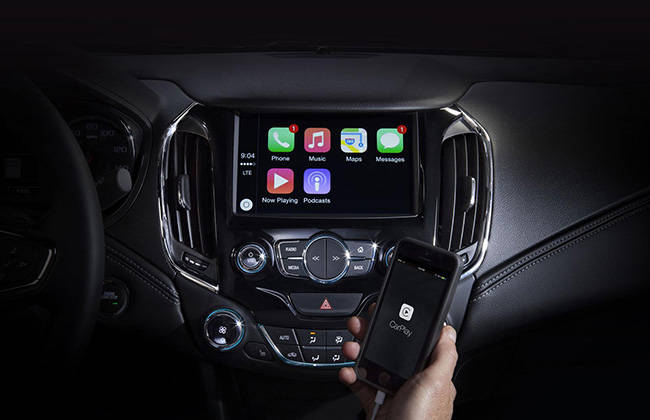 Chevrolet has also teased the interiors of the new Cruze couple of weeks ago, the vehicle will offer Chevy's MyLink infotainment system featuring Android Auto and Apple Car Play. It will feature an option of 7-inch and 8-inch unit.
PS: Chevrolet has already introduced new Cruze last year in the Chinese market, the vehicle has different face compared to this car but will share their cabin.
Source : Chevrolet Cruze india - Chevrolet Teased 2016 Cruze, Full Reveal June 24, 2015