Audi is yet again caught on camera with it's convoy of newly bred cars slated to be launched in India, the 2015 Audi A4 and 2016 Audi Q7. The cars were caught on camera undisguised and were draped in production black color. Driving on the roads of Chandigarh, there were two A4s, one TFSI and one TDI, and one Q7. Earlier, these vehicles have been spied with camouflage in different parts of the country but not in the northern region.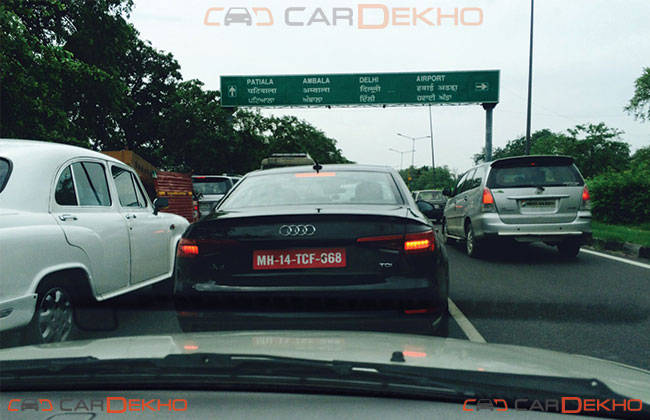 The undisguised cars could also indicate towards the nearing launch of these vehicles sooner than their tentative dates. This seems possible as the cars bore a temporary number plate that is prevalent with the demo vehicle of the German manufacturer. The vehicles could be production ones rather than the test vehicle.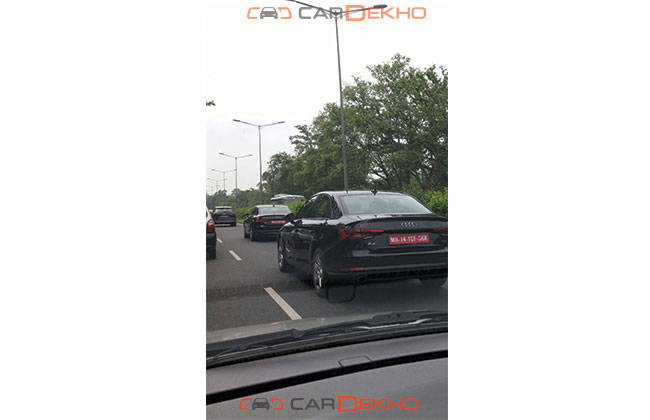 Nonetheless, it is well known that Audi prefers testing cars in India because of our harsh environment and of course the bad roads. And as both the Q7 and A4 are revealed earlier in foreign markets, maybe Audi didn't care to cover these two in veils.
Source : A4 price - Caught On Camera! 2015 Audi A4 and 2016 Q7