Jeremy Clarkson, Richard Hammond and James May have said their goodbyes to the BBC 2 slot and are all geared up to make their move to Amazon. The trio will star in a new show and recent reports from Buzzfeed have revealed that the new show will be call ''Gear Knobs".
"Knobs" can be loosely translated into a derogatory term that is used to address "idiots". The cast left the show after a physical altercation broke out between Jeremy and one of the producers. Post-altercation, Clarkson was fired from the show and May and Hammond followed soon.
Also Read: Jeremy Clarkson, Richard Hammond and James To Be On Amazons New Car Show
Reports suggest that the cast will make their appearance on Amazon Prime, with exception to the Stig of course. Jeremy recently commented that Stig won't be joining the cast for their move to Amazon, this can be attributed to Stig being BBC's intellectual property. The former Top Gear trio has signed a $250 million contract for the new show.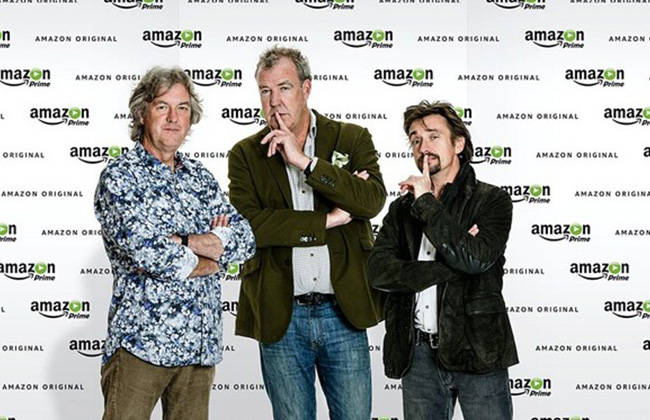 Also Read: Jeremy Clarkson and Trio in Talks with Netflix for their New Show to be Called House of Cars?
A law firm affiliated with Jeremy Clarkson registered trademarks for "Gear Knobs", so as to acquire rights for the TV show and merchandises affiliated to the same. This was done only a couple of weeks before the agreement with Amazon was announced. Another trademark for "Speedbird" was also registered by the same law firm and Buzzfeed speculates this might be assigned to Stig's new replacement and trio's new driver. The contract has been signed for a total of 3 series, which will be divided in 36 episodes.