Carzonrent (India) Pvt. Ltd, the leaders in shaping the personal ground transportation industry in India has started India's 1st of its kind initiative for its self-drive service-Myles. Myles is available at Rs. 250 for an hour including fuel.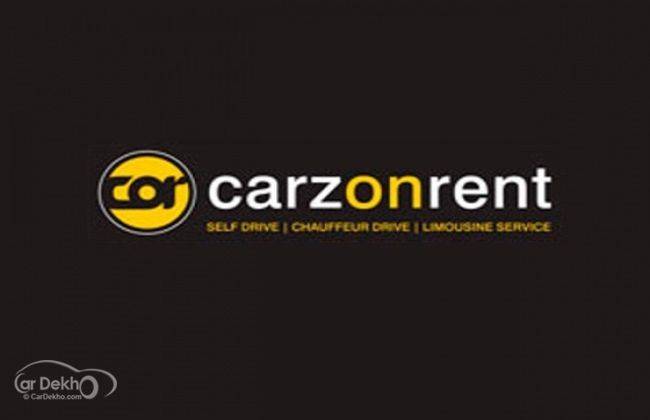 This initiative adds yet another benefit in the repository of customers as they don't need to buy a car yet they can avail all the benefits of owning a car without the liability of installments, maintenance, car parking and fuelling the car. In today's metro life where owning a second car is becoming a necessity due to busy schedule of both the partners in the family and the independency in travelling is utmost important, Myles is the service to solve their travelling issues.
Myles is currently available from more than 30 locations in Delhi – NCR, from where the customers can directly avail the car apart from booking through their website or calling at the 24*7 reservation desk 0888 222 2222.

Carzonrent had recently launched Myles with an investment plan of Rs. 400 crore over 3 years. The company has already added a fleet size of more than 100 cars in Delhi – NCR under the flagship of Myles. This further ensures the easy availability of car at 30 locations in Delhi – NCR.
As the state-of-art Myles service is not dependent on Kilometers and fuel consumed, it makes the car far economical to avail.
This initiative is to enhance the customer satisfaction and serve the customer delight. Myles on Pay per drive basis can be availed on a wide range of cars like Mahindra Reva E2O, Suzuki Swift, Volkswagen Polo, Toyota Etios, Volkswagen Vento, Maruti Ertiga, Nissan Sunny, Toyota Innova, Mahindra XUV 500 – W 6, Ford Endeavour and Toyota Fortuner.
To ensure a hassle-free driving, 'Myles' cars are comprehensively insured and have a valid rent-a-cab license for self drive.
Source : CarDekho - Carzonrent offers self driving cars at Rs 250/hour