Hatchbacks most preferred vehicles amongst Indian buyers; Maruti and Hyundai occupy top slot
India's leading online automobile marketplace CarDekho recently made public its report on online search patterns of the Indian consumers compared to actual in-market sales of cars during the festive season. The report, which is based on CarDekho's platform traffic as well as Society of Indian Automobile Manufacturers (SIAM) data, focused on various car categories such as hatchback, MUV, Sedan, SUV and Compact SUV/MUV to present a comprehensive statistical picture of the user consideration versus actual demand.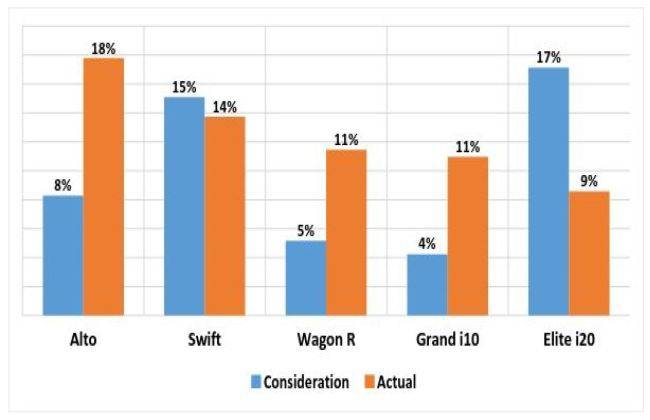 According to the report, Hatchbacks were the most preferred customer choice, figuring in consideration sets for nearly 47 percent consumer with their actual demand clocking in 48 percent of the overall figure. The sedan category also saw consideration (26%) and demand (25%) nearly at par with one another. Maruti and Hyundai occupied the top slots in the Hatchback as well as the Sedan segment, with Honda also marking prominent presence in the latter category.
Compact SUV/MUV section saw a high consideration percentage (17%) due to the buzz effect surrounding the new category launch. However, the actual demand for the segment was only 10 percent, which could be attributed to the relative unfamiliarity of the Indian public with the category. MUVs, on the other hand, resulted in a much higher actual demand (12%) than consideration, which stood at a mere two percent.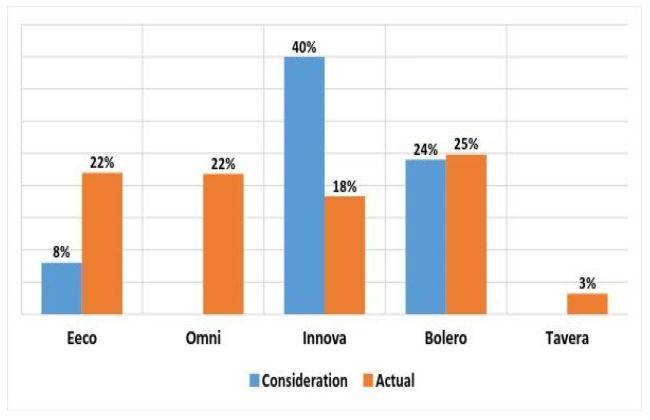 Speaking on the announcement, Lk Gupta, CMO, GirnarSoft, commented, "The October-November festive season is a time when Indian consumers wield their financial clout to buy things that they have shortlisted over the year. As such, this report provides a valuable insight into the shopping trends during this busy period. These insights will help car manufacturers to better understand the dynamics of consideration sets that buyers go into the market with, and how they change through the purchase process. The report also helps us as an auto portal to improve upon our existing services and shape our product offerings to be more in sync with the consumer preferences."
The CarDekho report also highlighted the importance of price and value-for-money proposition for the Indian consumers. Amongst Hatchbacks, Hyundai's Elite i20 saw nearly 17 percent user consideration; however, the actual conversion stood only at 9%. In comparison, its Grand i10 model, priced nearly 2 lakhs lower, managed to record 11 percent demand despite a measly 4 percent consideration. The Alto also recorded 18 percent actual demand as compared to 8 percent consideration owing to its lower price and Maruti's brand value. Similarly for the Sedan category, Dzire's actual demand (37%) far eclipsed its consideration (16%), while the case was reversed for Honda City, which saw 20 percent consideration, but only 11 percent actual demand.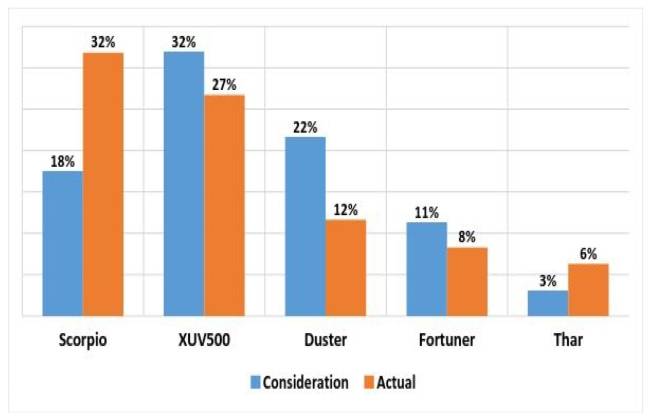 However, while price was an important factor that drove transactions, performance and features were also given due consideration. In the Compact SUV/MUV category, both the consideration (14%) and actual conversion (12%) for Maruti's S-Cross was much lower comparatively to Hyundai's Creta (32% consideration and 28% actual) despite a lower price. This was attributed to more attractive features offered by Creta as compared to S-Cross.
Also Read: CarDekho.com Acquires Zigwheels.com - Times Internet Invests in Girnar Software
Source : CarDekho