We are familiar with the tuning talent that dwells in Germany. Take Brabus for Instance and now it seems that Germans are taking a crack at the exotic supercar segment as well. Mansory, which is a luxury car customizer based out of Germany has tuned the standard 5.2 liter V10 engine of the Lamborghini Huracan to deliver a power output of 1,250 PS and peak torque upto 1,000 Nm. This has been achieved by strapping two additional twin-turbochargers onto the standard power-plant.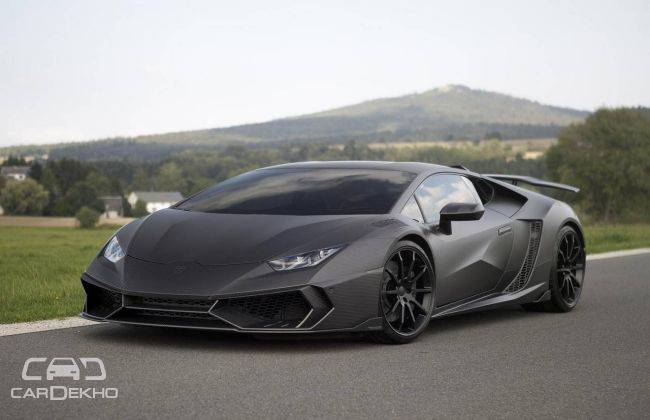 Also Read: Cheapest Lamborghini Car, the 'Urus' SUV's Price Revealed
The additional boost in power helps the Lamborghini Huracan achieve an acceleration of 0-100kmph in 2.7 seconds. The Huracan comes with four wheel drive, which helps it offer incredible handling characteristics and a top speed of more than 340 kmph.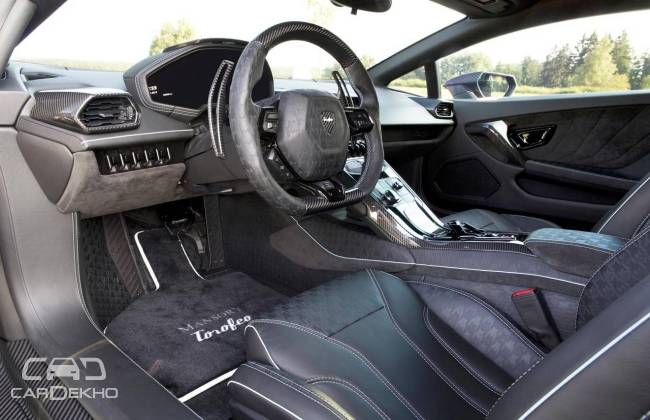 Also Read: Lamborghini Huracan GT3 Officially joins the Blancpain Endurance Series
Aesthetically, the car has been modified to increase form and functionality. The car features extensive use of carbon fiber and these incorporations have been designed to enhance the aerodynamics. The Mansory Lamborghini Huracan has been widened by 30mm in the front and 40mm at the rear, courtesy of a carbon fiber body kit. Additions of other mechanical components help improve the cooling of the engine.
Also Read: Lamborghini Opens Second Indian showroom at the Business Capital, Mumbai
At the rear of the car, Huracan flaunts 21" forged alloys that are paired with the 20" forged alloys in the front, giving the car a more aggressive stance. These alloys are wrapped in 245/30 ZR20 tires in the front and 325/25 ZR21 tires at the rear. The cabin interiors get a combination of leather and Alcantara accents. The driver's bay also receives an aluminum pedal set update. Lamborghini has time and again turned to the Aero-industry for the inspirations of its cars viz. Aventador. Mansory seems to have stuck to the analogy and has added a red start switch on to the headliner of the huracan which is reminiscent of an aircraft.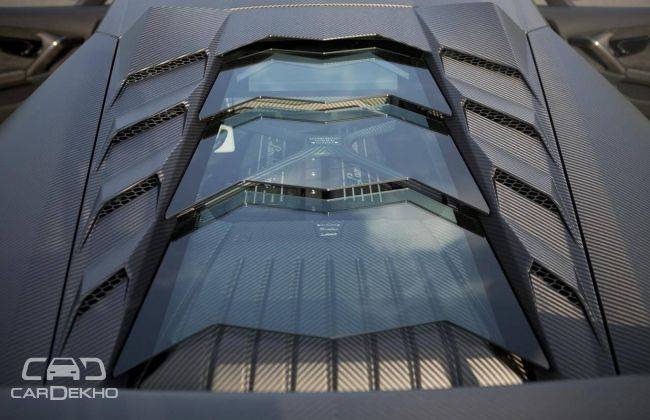 Check Out: Lamborghini Huracan