Renault India is preparing for a second innings with the launch of Lodgy and a new small car by this year end. We talk to Renault India's CEO and Managing Director, Mr. Sumit Sawhney about the new products, network expansion and the brand's future in the country.
On Indian economy and automotive industry…
There's enough trust in the country on Make in India campaign. If the country's economy has to grow, the manufacturing sector has to grow and the automobile industry is one of the major drivers of this sector as 30% of GDP of manufacturing is dependent on automotive and automotive related industries. Now, we are seeing enough focus from the government on developing infrastructure with the 100 smart cities program and such. We have great confidence that the industry is going to bounce back from the stress times of the past two years.
About Renault 2.0…
We want to call the launch of Renault Lodgy as the start of Renault 2.0. Renault came to India three years back and launched five products in 18 months. Today, with Renault Lodgy, this is the beginning of our next phase. We are the most awarded company in a short span of time with over 44 awards in just 18 months. We are the number one European brand in the country. Renault Duster has played a very important role in our growth with over 1.25 lakh Dusters having been sold so far.
Renault India growth plans…
Our plan and road map for India is very clear. We want to achieve over 5% market share in India by the end of 2016. As of today, Renault holds 2% market share. To succeed in India, a manufacturer needs to have a very strong foundation. For Renault, India is a very important market and the company has a very strong strategy. We have a big plant in Chennai with a capacity of 4.8 lakh vehicles. For further support, we have a technology centre in Chennai, which has close to 5000 people working on Indian and other global markets. We were the first international manufacturer to open a design centre in India, in Mumbai and now we have opened our second one in Chennai. So when we talked about the building a strong foundation, we have already laid out the foundation.
Renault 2.0 will bring in new products leveraging our India assets. It will not only be the expansion of our products but also of our network. Currently, Renault has 157 sales outlets across the country and by December 2015 it will be increased to 205. By the end of 2016, we will increase our network to 280 outlets. So, we will be doubling our network by the end of next year and it would be the fastest ever network ramp up by any manufacturer in India. Renault will also launch a new car that will be priced below Rs.4 lac by the end of 2015. The new small car will be third volume product after Duster and Lodgy.
We are not waiting for another decade to launch important business divisions, which are going to help fuel our growth in India. We are launching our used car division to make sure our customers are getting a good platform to exchange their old cars. To succeed in a country like India, which is geographically so basic, we needed a financing arm. So we also have our Renault Financing for assisting customers on their financial needs. So we are offering a 360 degree solution for our customers.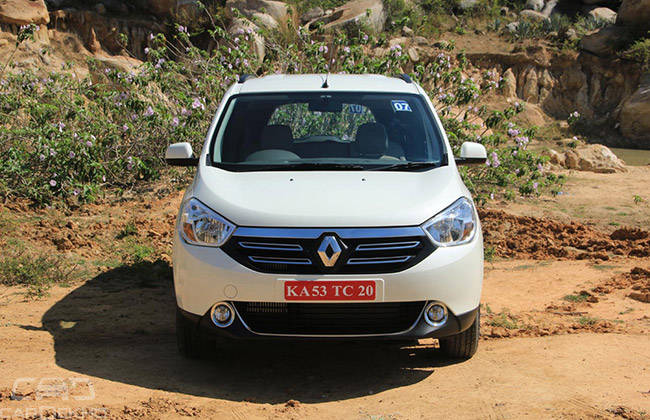 Renault Lodgy…
Renault Lodgy will play a very strong role in fueling our growth in India. Duster was a SUV which had the driving comfort of a sedan and that's why it as able to create a very strong position in Indian market. And we are going to repeat the same with Lodgy, another segment breaker. Lodgy will have the space and convenience of a MPV with the driving performance of a sedan. Renault is the inventor of MPVs when we launched the Renault Espace 30 years ago. We have sold over 1.2 million MPVs and today we have launched Renault Lodgy which will again create a new segment in India.
Renault Lodgy comes with the proven 1.5-litre K9K engine that offers performance and efficiency. The Lodgy comes with 56 different seat configurations and best-in-class air conditioning. We have made over 60 changes in Lodgy to make sure that the car satisfies all the requirements of our customers. 2015 is a very important year for Renault. I'm very confident that Renault as a brand will make very strong impression in Indian automotive space.
Source : Car Talk with Sumit Sawhney, Country CEO and Managing Director, Renault India Operations