Yes it is true! According to our sources, certain Fiat Abarth dealerships have started accepting bookings for the most anticipated hot-hatch of the year. The bookings for the Fiat Punto Abarth have commenced at exclusive Abarth Showrooms at an upfront amount of Rs. 1.5 lakhs. This booking amount ensures the reservation of a unit from the initial lot of Punto Abarths. You can also list out the top 3 color options as per your preference for dealerships in select cities, including Delhi. The available color option include white, black, and gray, amongst others. The car is expected to be launched sometime in October and will be priced at around INR 10-12 lakh.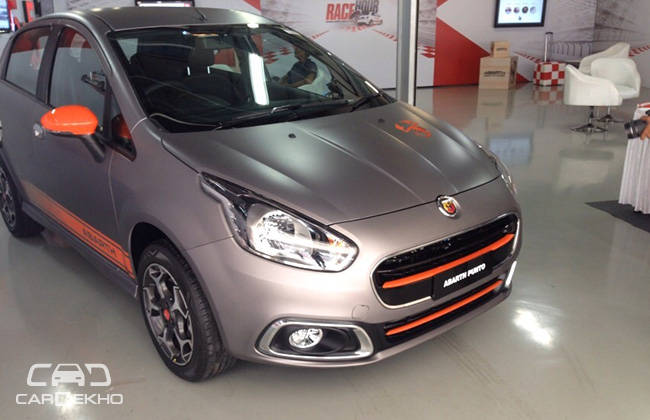 Also Read: Fiat India Reveals the 145 Bhp Abarth Punto: Mated To Manual!
The car will be powered by the 1.4 litre T-Jet motor that was previously seen in its C-segment sedan Linea. This engine has been further tweaked and reworked to deliver 145bhp and a torque figure of over 195 Nm. The car is capable of an acceleration of 0-100 in under 10 seconds. This fire-breathing monstrous engine will be mated to a 5-Speed manual transmission. So as far as its credentials as a hot hatch go, Fiat Punto Abarth stands true against pseudo-hot hatch rivals like the VW Polo GT TSI.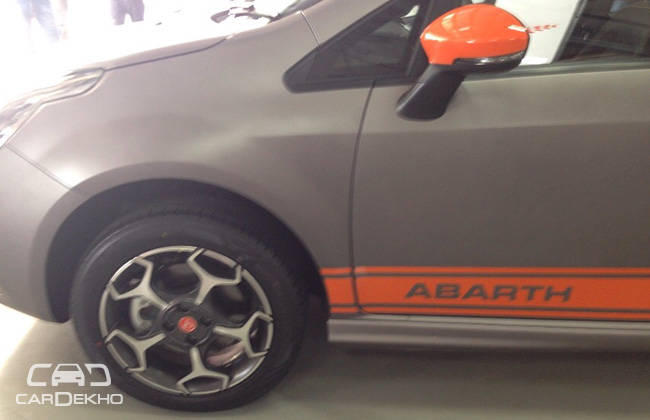 Also Read: Fiat Launches Abarth 595 at Rs 29.85 lac
India-bound Abarth will feature contrast accents on grille and wing mirror caps, along with Abarth badges. The car will come with Abarth side decals and sporty dual-tone alloy wheels. Interiors will come with special seat fabrics with contrast stitching and Abarth badges in place of Fiat badges. The car will come with a lowered ride-height of 20 mm, upgraded the brakes machined pedals and stiffed-up suspension system. The Punto Abarth will be sold with safety features like Dual airbags and ABS as standard.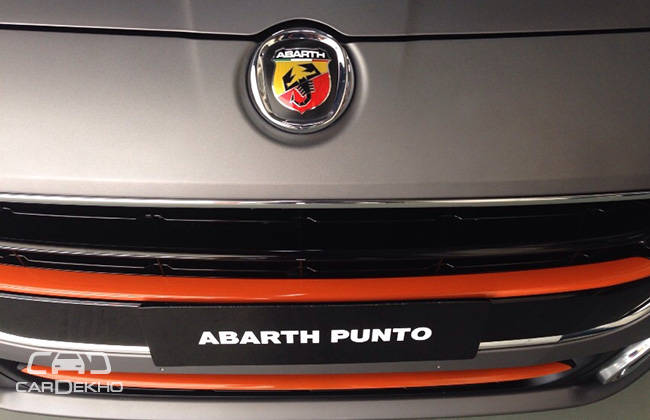 Stay Updated On: Punto Abarth