The German luxury carmaker BMW has unveiled the hydrogen fuel-cell prototype of its plug-in Hybrid supercar i8. The two-door, black matte finish saloon is powered by rear mounted hydrogen fuel-cell powerplant. It's the same place, where the hybrid's turbocharged 1.5-litre three-cylinder petrol engine resides.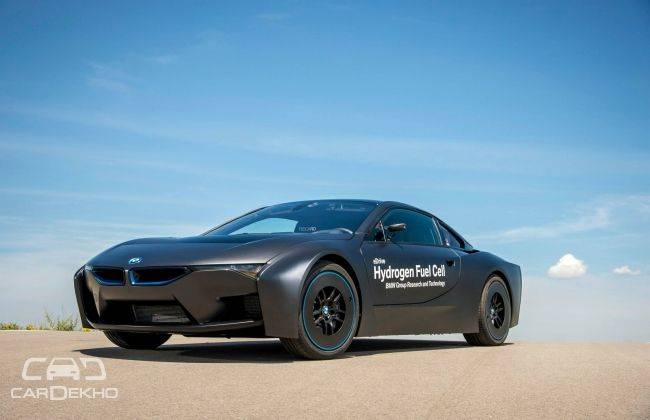 In order to maintain its weight, the car gets carbon-fibre construction with the aerodynamics package designed at the BMW's wind tunnel in Munich. The front gets redesigned kidney grille, large air ducts and slimline headlamps.
Under the hood of BMW i8, power comes from the hydrogen which is stored in a cryogenic cylinder arrangement, with oxygen provided by cooling air. The hydrogen fuel powers the rear mounted electric motor with the maximum power output of 242bhp. And since hydrogen being the primary fuel, the only by-product is water- no harmful carbon monoxide or CO2 emissions. This whole arrangement is mounted along the centre line of the car.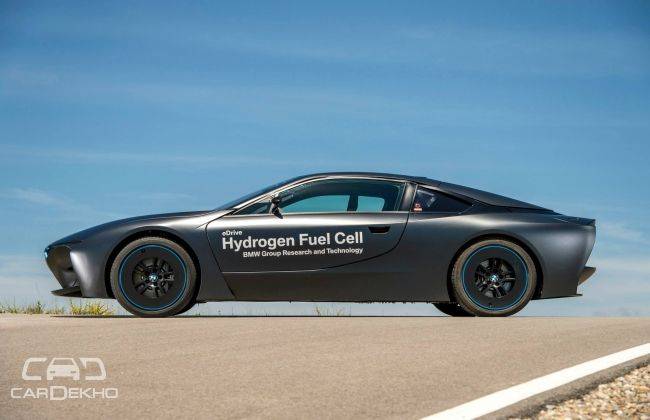 The company has also tied up with Toyota to accelerate fuel cell research. Toyota recently has delivered the first unit of the hydrogen fuel cell vehicle, Mirai, to the Japanese Prime Minister Shinzo Abe. On a single tank of hydrogen, Mirai can travel up to 483 kms. The car refuels in less than five minutes and emits only water vapour. The compressed hydrogen gas is fed into the fuel cell stack where it combines with oxygen and moves through the fuel cell stack, creating a chemical reaction, thus producing electricity to power the 152 bhp electric motor driving the front wheels of the vehicle.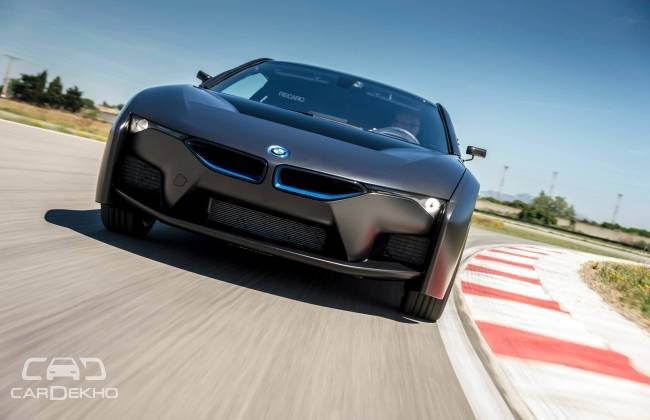 Source : i8 - BMW Unveils Hydrogen Fuel-Cell Prototype of i8